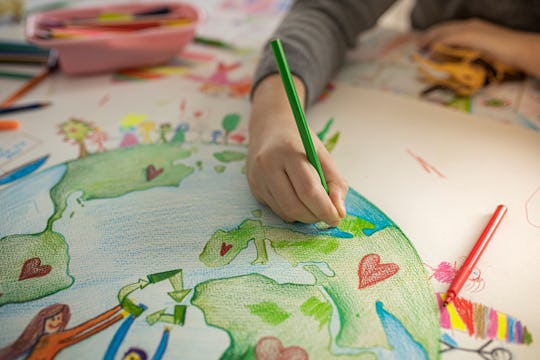 Dusan Stankovic/E+/Getty Images
Celebrate Our Wondrous Planet With These 14 Earth Day Crafts
Reduce, reuse, and recycle while having fun with your kids.
If you're looking for a way to celebrate the beauty of our planet on April 22, Earth day crafts are an easy way to get kids in on the action and get their creativity flowing.
I remember when my third grade teacher assigned our class to fill a paper grocery bag with a variety of recyclables to bring to school for an Earth Day art project. We all ended up bringing different materials and had fun swapping with one another to make whatever our imaginations revealed. (I made a rocket ship out of a 2-liter soda bottle, in case you were wondering.) The lesson that it was possible to take something I would have normally thrown away and turn it into something beautiful, fun, or useful really stuck with me.
Teaching your kids about conservation efforts doesn't have to be hard or complicated. In fact, it can be as simple as collecting your recyclables to turn into fun crafts. Especially if you don't use or have access to a curbside pick-up recycling service at your home, turning some of your trash into treasures through crafting is an easy way to reduce the load you have to haul to a recycling center. Take a look at these Earth Day crafts and see which projects you and your kids could enjoy while also helping the planet.