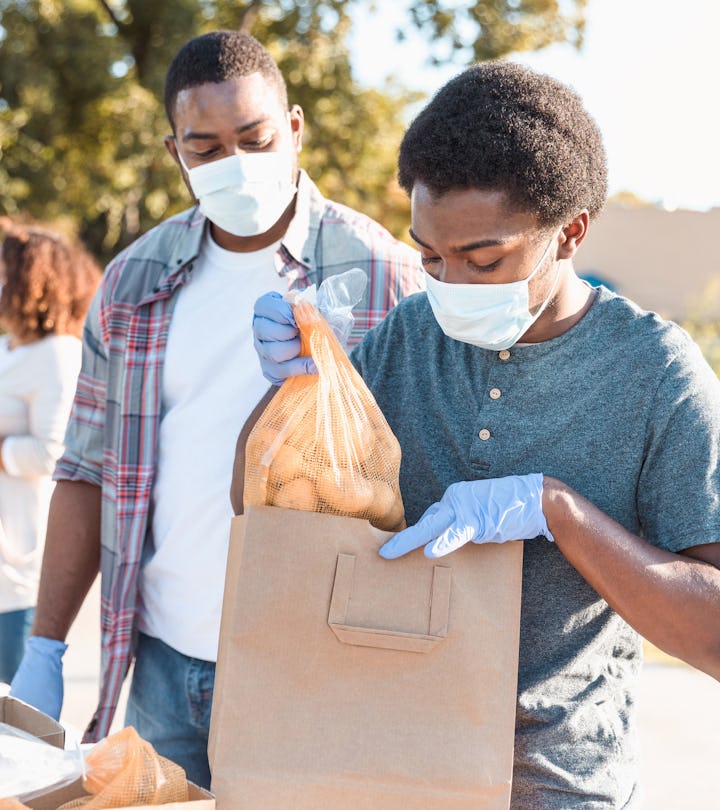 SDI Productions/E+/Getty Images
16 Charities That Will Show Your Kids How Good It Is To Give Back
Giving Tuesday is a great time for them to start a habit of showing kindness through helping others.
One of the important lessons that any parent can pass down to their children is the importance of giving back. And a good way to do this as a family is by finding a charity where you can donate clothes, time, or resources — especially on Giving Tuesday.
Giving Tuesday, which is annually the Tuesday after Thanksgiving, is referred to as a "global generosity movement." It was started in 2012 to help inspire everyone around the world to do some sort of simple act of kindness in their community. And this year, on Nov. 30, I've rounded up a list of charities that are perfect for families to talk about and to donate to on Giving Tuesday.
Every so often I call my kids to their room and ask them to pull out clothes or other items they want to bless a child with. The first time we did this, I sat them down and explained that every child doesn't have a life like theirs. Some kids don't have a grown-up at home to care for them. Some don't have a lot of clothes or even a day full of big meals. There are even families that don't have a home to stay in or beds of their own. It was an eye-opening moment for them, and I could feel their desire to give rise up.
Although this is generally considered a season of giving, it's always the perfect time to show kindness through a generous task or donation. This list of charities offers your family the perfect opportunity to help people in need on Giving Tuesday, and can open your own children's eyes to how much of a difference they can make.
If you post your act of charity to social on November 30th to social media, be sure to add the hashtag #givingtuesday to show your support of this worldwide movement.