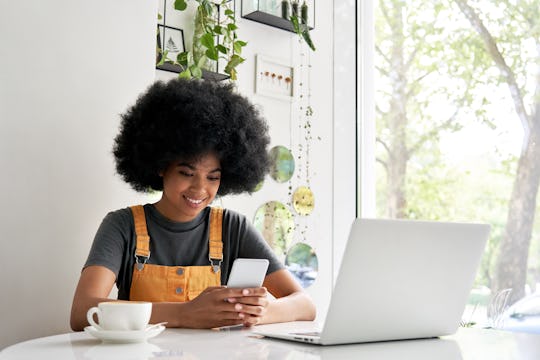 Shutterstock
These Are The Best Fertility Apps For Keeping Track Of *Everything*
Let technology help you figure out that fertility window.
Apps can track basically your entire life now, including the most personal health details. And as the best fertility tracker apps prove, tech has made it easier than ever to narrow down your fertility window. For people who are trying to conceive, these period-tracking apps may be your new best friend.
If you're trying to get pregnant, then knowing how to track ovulation is one of the most important bits of info available, because it's closely linked to your window of greatest fertility. Apps can help simplify the process by giving you one place to keep track of your basal body temperature, period, and all the other health data that's crucial for fertility info. Even better, most of the apps are free to download and try out. Some will eventually require a monthly or yearly subscription fee, but they tend to come with extra features you might like. It all depends on what your personal needs are when it comes to tracking (some of the apps may work better for people who have irregular periods, for instance). Here's a roundup of some of the best-rated fertility tracking apps for both Apple and Android, because there's honestly a lot of data to monitor when you're trying for a baby.