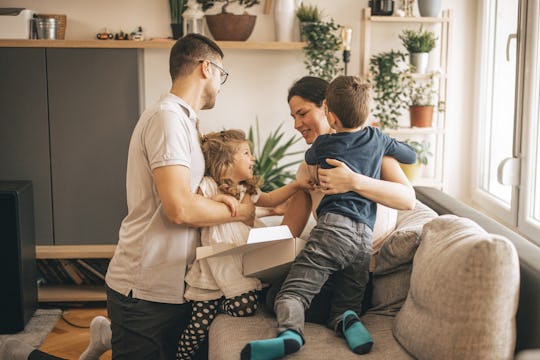 freemixer/E+/Getty Images
These Last-Minute Mother's Day Gifts Show Serious Thought
Subscription boxes are always a win.
In case you didn't already know, Mother's Day is super soon. Now, before you run off in a panic because you forgot (again) to buy your mom, wife, friend or mother-figure a gift, don't worry. There is still plenty of time to buy a last-minute Mother's Day gift that she'll totally love and actually use.
The mark of a perfect gift isn't the amount of time you spend thinking about it or the dollar amount on the price tag. It's the gifts that are picked specifically with the recipient in mind that mean the most — the personal gifts, the practical gifts that fill a need — that's what moms really want.
You know your mom (or wife, friend, or mother figure) best, and you know what type of gift she deserves as a thank you. And chances are, she'd rather have something picked specifically with her in mind than a generic Mother's Day card that thousands of other moms will get, too.
These gifts are as unique as they are affordable, and there is something for every mom on the list. The busy mom, the fashionista mom, the coffee addicted mom — this list has got them all covered. So don't let the fact that it's the last minute stop you from buying something she'll truly appreciate and actually get to use this Mother's Day.
We only include products that have been independently selected by Romper's editorial team. However, we may receive a portion of sales if you purchase a product through a link in this article.
This article was originally published on