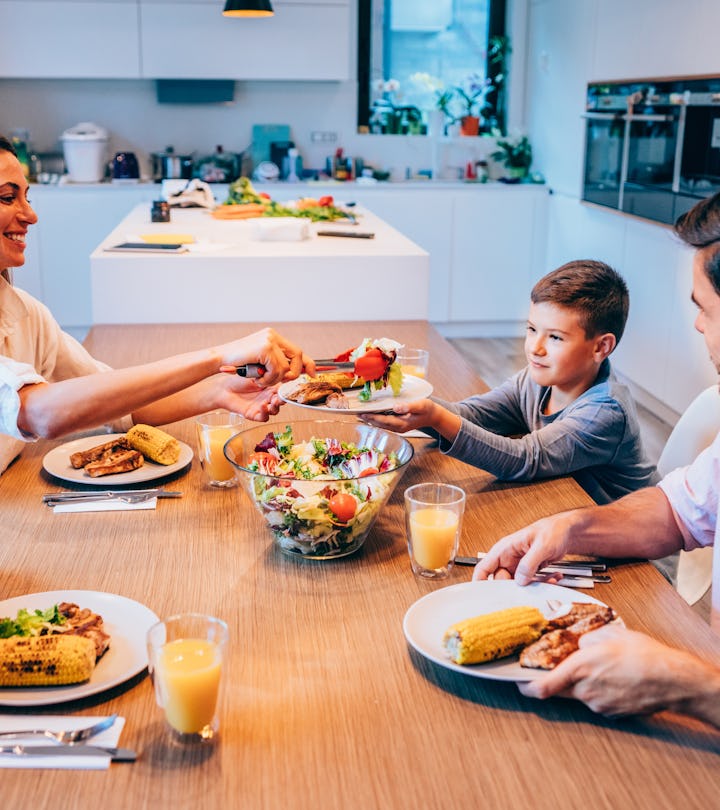 VioletaStoimenova/E+/Getty Images
11 Of The Best Meal Subscription Services For Families
Let's face it, grocery shopping is overrated.
When you have kids, weekdays (and even weekends) can feel overwhelmingly busy. Anything that saves time and energy is super helpful for parents, and these 10 best meal subscription services for families do just that.
When things get chaotic at home, meal planning and shopping are some of the first things I throw out the window. (Why not just Door Dash some McDonald's, right?) The thing is though, I actually enjoy cooking. Like, I want to do it, but only if someone else does the planning and prep for me. Meal delivery subscriptions are the perfect solution. Everything I need to make dinner delivered straight to my door, preportioned with instructions, and ready for me to whip up after work.
Choosing to use a meal subscription service for your family isn't cutting corners, it's cutting the stress of having to plan, shop for, and prep meals on top of cooking them. No matter what your life looks like — wrangling toddlers or shuttling older kids to school and activities, working from home or not — life with kids is hectic.
Let these meal subscription services for families do their part to streamline your life. Simply choose which one works for your family's dietary needs and budget and you have dinner covered.