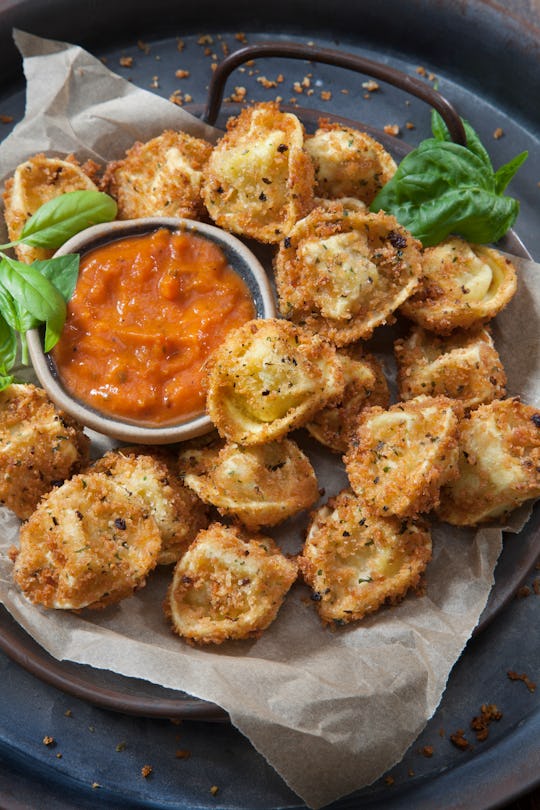 LauriPatterson/E+/Getty Images
21 Meals To Take A New Mom
Think decadent brownies, bite-sized snacks, and handheld breakfast burritos.
There is something unequivocally good about feeding people. It's the first thing we all turn to in times of crisis — Can we bring you dinner? Can I get you a coffee? — and it makes sense that when someone you know has a baby, you just want to make the best meal to take a new mom. Make she's already got other kids and you want to take a great dinner to the whole family, or maybe you just want her to feel happy and cared for when you show up with a giant platter of hot, fluffy pancakes. (Yes, pancakes.)
But no matter what — the new families are tired of lasagna. Well, maybe not all new parents, but if you want a great meal to take a new family, it's fun to think outside of the box. Chances are they've eaten every type of casserole out there (there are still a coupl eon this list), and they might even be exhausted from decision fatigue thanks to all the Uber Eats gift cards. But these meals to take a new mom include everything from freezer breakfast ideas, hearty lunches, and decadent desserts so she can have something that really tastes good and makes her feel good. I mean, what's more delightful than a big pan of freshly baked brownies or fried tortellini bites?
You should also take dietary restrictions and allergies into consideration. If they're vegetarian, they may be super tired of beans and rice, you know? So show up to see the baby or come by to keep her company and support her, but don't come empty-handed. Here are some of the best meals to take a new mom — you'll have just as much fun making them as she will eating them.
No matter what you take a new mom to eat, whether it's a big bag of frozen pizzas for her to store or a loaf of homemade bread that's still warm from the oven, it's the thought that really counts. Be there for her, support her in whatever way you can, and keep her fed.