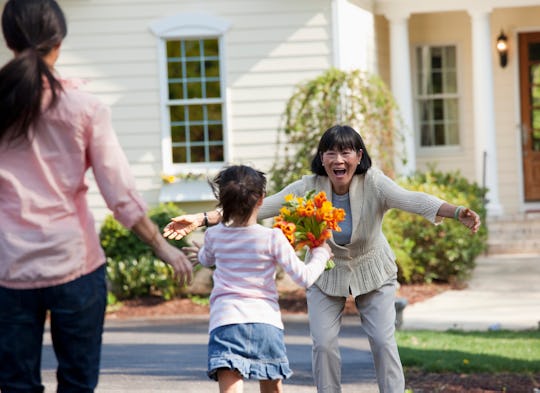 Here Are 20 Unique Gifts Your Mother-In-Law Is Sure To Love
Treat her to something she may not buy herself.
The mother-in-law relationship has a reputation for being challenging, and while that may be the case sometimes, it can also be a beautiful bond. Even if you don't have much in common, you love the person they raised, and that in itself should be celebrated. These 20 Mother's Day gifts for mothers-in-law will show your spouse's mom that you love and appreciate her, not only for raising your favorite person and being a grandmother to your children, but for who she is (odd quirks and a pension for backhanded compliments notwithstanding). And they're not just great for Mother's Day, either; these gifts work for any holiday, birthday, or "thinking of you" moment.
Every year on my husband's birthday, I text my mother-in-law a "happy birthing day" message (yes, major brownie points), and I know this little gesture of acknowledgement means a lot to her. This year, instead of throwing my name on a card my partner picks out, I'll up the ante by getting her a Mother's Day gift from me.
Maybe your mother-in-law is near enough to pop over for dinner or maybe she's lives far enough away that you have to constantly send her pics of the kids (there's a frame for that on the list). Wherever she is and whatever she's into (gardening, cooking, relaxing, puzzles, and more) you'll find a great gift for her on this list.
We only include products that have been independently selected by Romper's editorial team. However, we may receive a portion of sales if you purchase a product through a link in this article.