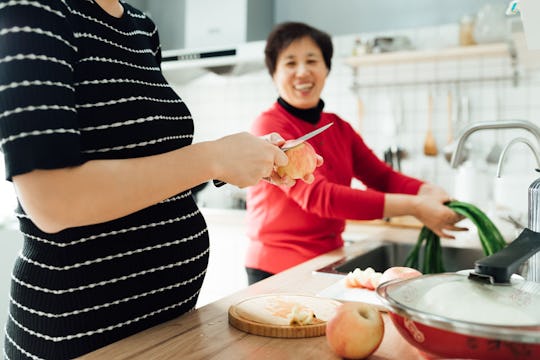 MaaHoo Studio/Stocksy
Even Your Mother-In-Law Will Approve Of These Mother's Day Gifts (For A Change)
Life is full of occasions when you're supposed to buy a gift for someone you may or may not feel like buying a gift for, to be honest. To be even more honest, sometimes that someone is somebody you really can't *not* buy a gift for when the time comes, like your mother-in-law, on Mother's Day. Now, maybe you and your MIL have a great relationship (in which case, congrats!). But if not, don't worry... there are still plenty of appropriate Mother's Day gifts for your mother-in-law, even though she's kind of the worst, in some ways. Not in all the ways, of course. Just in some of them.
Luckily, the gifts on this list will help you to connect with your mother-in-law in all the ways in which she is *not* the worst. Because everybody has their good points, right? Your mother-in-law might be a great cook, or have a unique sense of style. She might have a knack for home design or a sharp political mind. She's fine most of the time really, is the thing! Except when she's the worst, you know?
Omg, she's not even the worst. You know people have mothers-in-law who are legitimately the worst, like all the time. Compared to so many of the people you know, you have nothing to complain about. And that's why you're trying to come up with a good idea for a present in the first place, right? Like you've explained to your husband at least a thousand times, if you really didn't like your MIL you wouldn't even give her gift a second thought. (Got that, buddy? Not that it's a threat, but... still.)
Anyway, these gifts won't give your MIL anything to complain about, and that could be the most important thing of all.