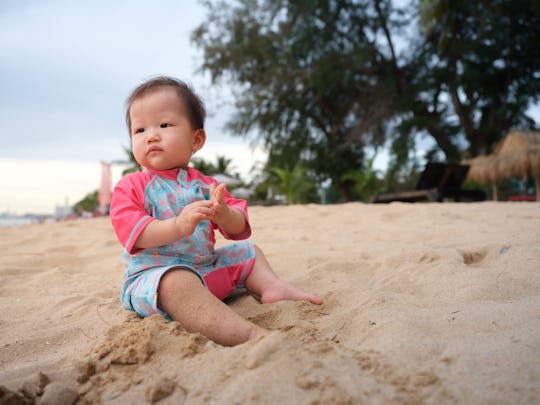 Navinpeep/Moment/Getty Images
18 Best Sand Toys In 2021 For Babies, Toddlers, & Kids
These toys make getting sand in your swimsuit worthwhile.
Sure, splashing in the waves is the best part of being at the beach, but chances are, you're going to find yourself spending a lot of time sitting on the sand, too. And because kids can get bored in an instant, you're going to need some sand toys stat to keep them occupied. So before the sand starts flying, you can offer up any of these toys to play with, which will make getting sand in your swimsuit worthwhile.
It's kind of inevitable. You'll have one kid who refuses to come out of the water, and another one who just wants to be on the blanket all the time. Although it's fun to sift through the sand with your fingers for a while, you'll want to think beyond buckets and pails (although those are good, too). So if you're wondering what are the best sand toys, the ones below should be ideal for a day at the shore, the beach, or even the lake. You can choose from the classic toys that help your kiddo dig or make shapes in the sand, but you'll also find items (like a toy that can brings new meaning to mudpies) that can make playing on the sand full of STEM learning and creativity, too.
One thing is for sure, with these sand toys, it'll totally be a day at the beach.
We only include products that have been independently selected by Romper's editorial team. However, we may receive a portion of sales if you purchase a product through a link in this article.
Of course, you already have a lot to carry when you're heading to the beach, the shore, (or any body of water with some sand, really). But by bringing a sand toy (or two) with you, your kid will have a blast — and you might even get a minute of peace to soak up some rays, too.