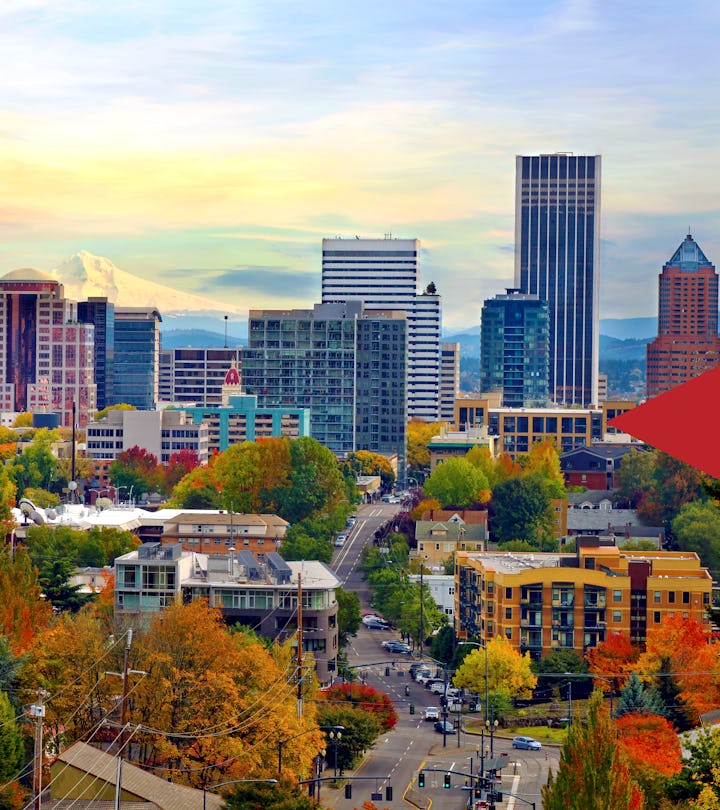 Best U.S. Travel Destinations With The Highest Vaccination Rates In 2021
The itch to travel has been building for many people for over a year and a half. But the pandemic isn't over yet. The risks and rewards of getting away require some serious thought. For many, that means finding a travel location that's safe. One way to do this is to find the best travel destinations with the highest vaccination rates.
Thanks to data from the Centers for Disease Control and Prevention (CDC), as well as newsrooms like the New York Times, which updates its Covid-19 vaccination map daily, travelers can get a better sense of which travel destinations are best prepared to stop the virus's spread. One look will tell you which places you might want to avoid. But to get a good sense of the best travel destinations with the highest vaccination rates, you have to drill down a little further. By looking at counties individually, you can see exactly what percentage of the population is fully vaccinated by age. That includes those over 12, those over age 18, and those over age 65.
Compiled here are some cities that have the highest rate of vaccination overall, but numbers can drastically differ from county to county. Below, these cities have at least a 60% vaccination rate for residents age 12 or older. Here's where to consider going now or in the near future and what to do while you're there.
Ready to go? Just remember that the CDC has outlined (and regularly updated) travel guidelines for those who are planning getaways. They currently urge travelers to delay travel until fully vaccinated. Everyone (vaccinated or not) is required to mask up on any form of public transportation (planes, buses, trains, etc.) to help avoid infection, though they can be removed to eat, take medication, or accommodate an oxygen mask. Those who are not fully vaccinated should wear a mask and maintain physical distance in public.
The CDC also advises travelers (both foreign and domestic) who are unvaccinated to get a viral test three to five days after travel and to stay home and self-quarantine for a full seven days after their trip.