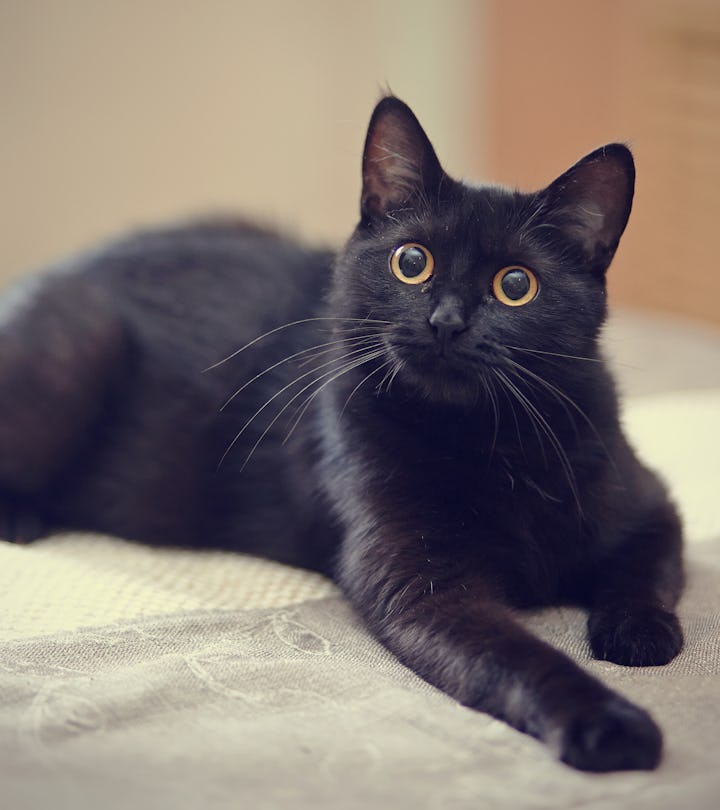 Shutterstock
13 Fun Facts About Black Cats That Prove They're Not Spooky
Don't freak out if one crosses your path.
As anyone who's ever seen Sabrina The Teenage Witch knows, black cats and sorcery go hand-in-hand, which makes these inky creatures the perfect (unofficial) Halloween mascot. Nothing gets a spooky celebration going on Oct 31 like wowing your friends with fascinating facts about black cats, and this year you'll be the life of the party.
Legend has is that witches could shapeshift into black cats, and maybe even come back to Earth after their deaths in the form of felines, according to Bustle. Cats are nocturnal creatures that roam freely at night (this kind of creeps me out to think about, but I'm not really a cat person so… sorry). The thought was that black cats could easily sneak around because they blended so seamlessly into the dark night.
So whether or not you're one of those people that dresses as a cat every single year (guilty), or you're the type to cross the street when you see a black cat roaming freely, having this collection of 8 black cat facts at your disposal can come in handy.
This article was originally published on