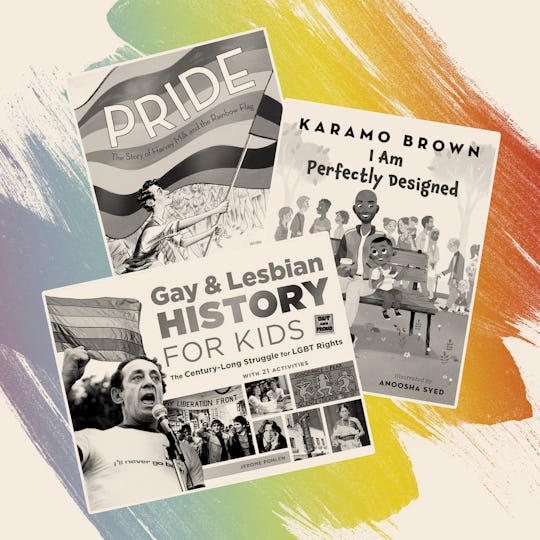 26 Beautiful Children's Books About The Most Impactful LGBTQ+ Icons
"Reading books centered around LGBTQ+ youth and families is essential for all children, regardless of their family makeup," says Tatiana Quiroga, director of Family Equity & Diversity at Family Equality, a social justice nonprofit in New York City. "Expanding the definition of a family helps create a well rounded, caring, empathic individual." It's thrilling that more and more publishers are investing in stories about LGBTQ+ leaders, many of whom who blazed trails long before Pride parades and the legalization of same-sex marriage. And while we still have a ways to go, the list of children's books about LGBTQ+ icons is only growing.
With the help of activist organizations like Gay & Lesbian Alliance Against Defamation (GLAAD), the Alliance for Full Acceptance, Family Equality Council, and Bureau of General Services—Queer Division book store, here you'll find a stack of great reading material filled with humor, heart, vivid art, and engaging and touching storylines. Every story is as unique as the individuals who make up the vibrant LGBTQ+ community and builds a library of understanding and empathy that families can add to as their children grow. From a transgender Civil War soldier to drag queen RuPaul Andre Charles, tennis phenom Billie Jean King to astronaut Sally Ride, the stories included here include capture the lives some of the most significant (and often overlooked) figures in modern history. Here are 26 children's books about LGBTQ+ history makers children will want to read again and again.
We only include products that have been independently selected by Romper's editorial team. However, we may receive a portion of sales if you purchase a product through a link in this article.
This article was originally published on