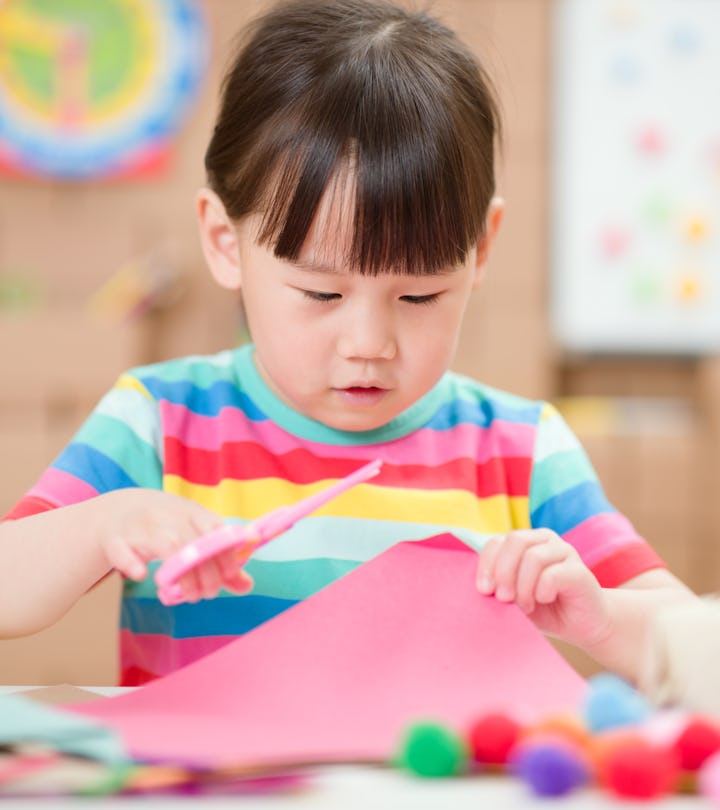 Minchen Liang / EyeEm/EyeEm/Getty Images
25 Fun & Creative Construction Paper Crafts For Kids
Get crafty using materials you probably already have at home.
I'm not a notoriously crafty person, so I like to keep things low-stakes when my kids want to make something. Construction paper crafts usually offer exactly the kind of simplicity that I need to get through a project without a finger or two accidentally getting torched by a hot glue gun. Sure, you can always make a card or a book with construction paper, but these crafts go above and beyond with new, creative ways to use construction paper during craft time.
Construction paper is easy to come by (you probably already have some at home), it's cheap, and it's easy to work with. You can cut it, glue it, staple it, tape it, and it comes in every single color under the sun. For some of these crafts, you might want to grab a sturdier type of construction paper, like the kind used for scrapbooking, to make sure your projects hold up over time. This is especially true for projects like garland or other hanging decorations.
The amount of craft projects that you can do with construction paper is limited only by your imagination — seriously. But, if you need a bit of inspiration, this list is a great place to start.