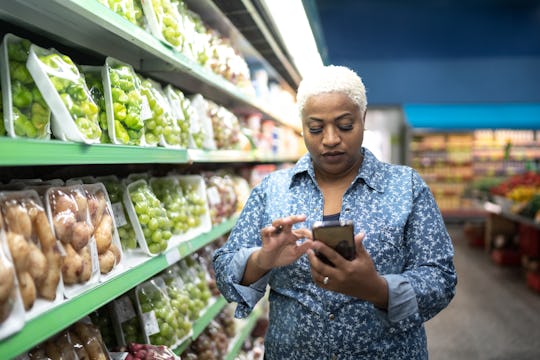 FG Trade/E+/Getty Images
Here's How Extreme Couponers Really Save Money
These secret tips will help you get the biggest bang for your couponing buck.
Of all the bills you pay monthly, food shopping probably ranks right up there at the top. Depending on how big your family is, you could easily wind up spending hundreds of dollars a month each time you shop at the supermarket. That's why clipping some coupons can help you save big while spending a whole lot less. If you're new to the couponing game, here's how to save on groceries, straight from extreme couponing experts.
Now, you could clip a coupon or two to save some pennies here or there — or you could really go big and try to extreme couponing your family's weekly grocery bill. Even though it might seem, well, extreme, it can actually save you a lot of money if you know how to do it correctly, advises Joy Hearn, an extreme couponer in Southern California and founder of the Facebook page Cards and Clips. "Couponing brings an overwhelming sense of gratitude each time," says Hearn. "Not only are you able to acquire more items for less, but you're able to do this for your family."
If you're new to extreme couponing, get ready to grab your scissors and try these tips to make mealtime deliciously affordable.
If you're looking to save on your grocery shopping bill, you might want to try extreme couponing. Yes, it takes some time (and a lot of cutting and organizing of clipped coupons), but knowing how hard you worked to snag those soup greens on sale will only make the meal more meaningful. "When done correctly, extreme couponers often find themselves with extra cash to tuck away for a rainy day, use in case of emergencies, or use to express love and appreciation towards those who matter most in their lives," says Hearn. "That is something to truly be thankful for."
This article was originally published on