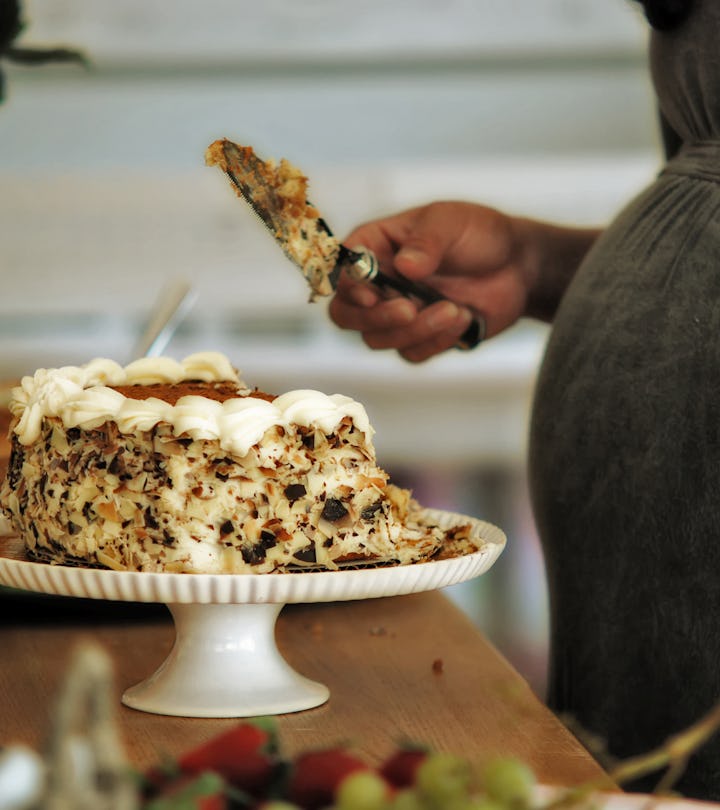 Richard Eden/Getty Images
20 Cute Baby Shower Instagram Captions For The Perfect Post
Because that perfect bump needs a perfect caption.
You know the saying, "Pics or it didn't happen"? That also holds true for baby showers. Now more than ever, social media is a necessary tool to keep everyone in the loop and potentially make them part of the experience with the Instagram photos you post of special events, whether it's a wedding shower or baby shower. Need cute baby shower Instagram captions because you don't know the first thing about babies, or you're too tired and jaded from your own brood? I've got you covered.
My husband's family is from Colorado, and his extended family is in Iowa, so needless to say, nobody from Iowa made my baby shower a couple of years back, and a few from Colorado couldn't either. So we made sure to get a ton of photos to post on Instagram with with baby shower Instagram captions so his extended family could be part of the experience, even though it was virtual. Plus, my friends did such a fabulous job with the baby shower that we just had to post it on Instagram with a cute baby shower Instagram caption to show off their creativity and love. I mean, they threw my baby shower at my favorite dive bar. How cool is that? Some funny, some sweet, and some too true for comfort, the perfect baby shower caption will make your Instagram photo stand out.
This article was originally published on