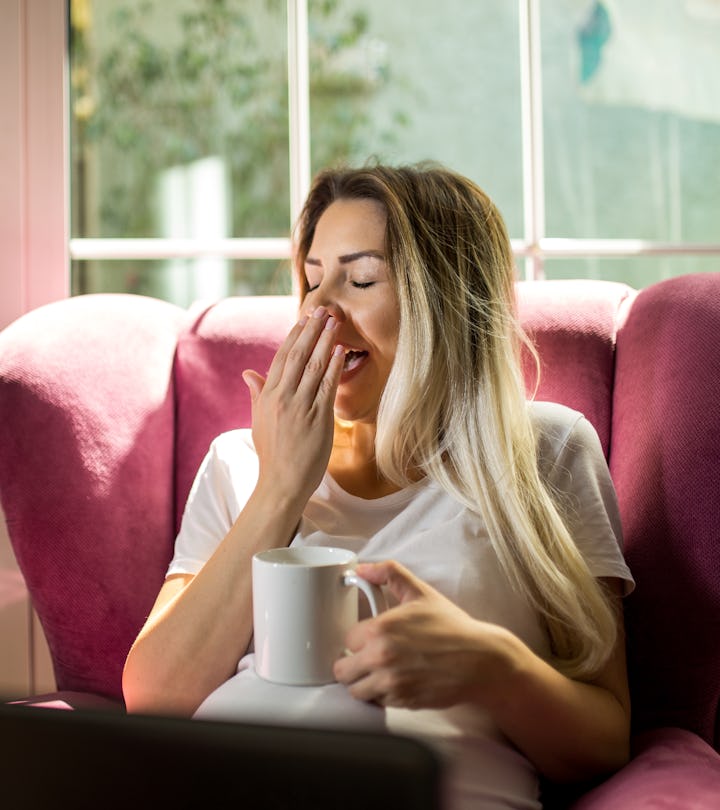 Andrija Nikolic/E+/Getty Images
15 Daylight Saving Time Memes To Get You Through The Struggle
Sometimes, all you can do it laugh about it.
The whole concept of daylight saving time (yes, it's saving, not savings) is a huge conundrum for parents. Even when you're supposed to gain an hour, the small humans in your household who can't tell time tend to throw the whole thing out of whack. These daylight saving time memes for parents can provide a much needed giggle when it's 4 a.m. and your toddler refuses to get back in bed, but it's still dark out.
In the fall, daylight saving time ends, so the clocks roll back an hour. For many people, this means an extra hour of sleep. (Yay for them!) But for parents, the "fall back" time change is pretty disruptive. Several giant mugs of coffee are absolutely required when your kid falls asleep face down in their mashed potatoes during dinner, but then wakes up an hour earlier. Overtired kids can wreak havoc on every aspect of your day, and the extra stress of trying to get them back on track after daylight saving time is just a lot for parents to deal with.
Hilarious memes can't make up for the lack of sleep, but they can make tired parents feel seen, and that helps a little. Yes, even *that* Cher meme made the list because daylight saving time doesn't officially end until you see the Cher meme. (It's iconic, what can I say?)