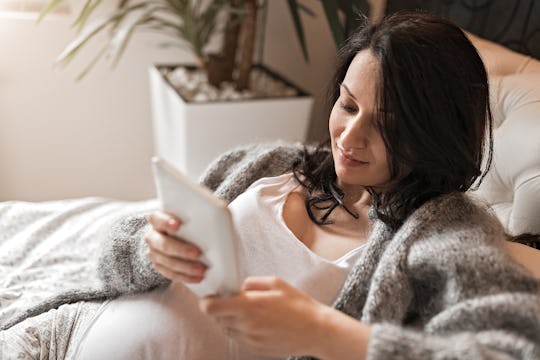 aywan88/E+/Getty Images
These Dirty Books On Kindle Will Give Your Library A Serious Upgrade
There really is something for everyone.
We may receive a portion of sales if you purchase a product through a link in this article.
Some people like to watch a hot and heavy scene in a movie; others prefer to use their imagination. But if your favorite way to get turned on is by reading erotica, then you need to know all about the dirtiest books on Kindle. The great thing about spicy romance novels today is that there are so many themes, tropes, and protagonists to choose from — there really is something for everyone. You just have to find your favorite flavor?
Perhaps you appreciate a straight-to-the-point read where the sex right off the bat to heat things up, or maybe you love nothing more than a steamy slow burn set in a small town. Or are you into a little more kink and excited about a bisexual reverse harem situation where the main characters consist of one female and multiple males and they all pleasure her — and each other? Yes, it exists. There's seriously a Kindle book for every kind of kink and quirk.
There's also a huge range of diverse authors writing sexy stories, so everyone can find someone they can relate to. The erotica genre is experiencing a wonderful renaissance right now thanks to the #BookTok trend on TikTok, and we are the lucky ones who get to read all of it. So, if you're on the hunt for more books with that magic combination of actual plot and steamy encounters, these reads are for you.
Which of these dirty e-books are you downloading immediately? Whatever titles you've chosen, enjoy *wink wink*.
This article was originally published on