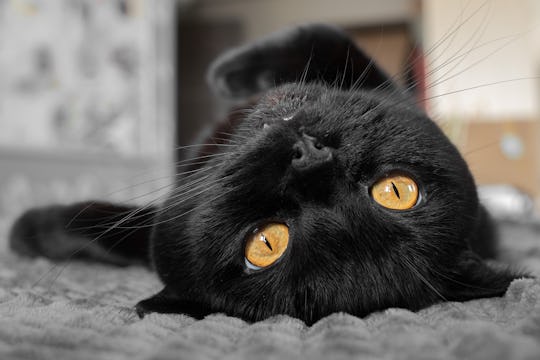 Shutterstock
13 Friday The 13th Jokes To Help Celebrate The Spooky Vibes
Laugh in the face of fear.
Who says fear and the funnies have to be mutually exclusive? They absolutely don't. For all of you slightly (or very) superstitious people out there, we've rounded up a ton of Friday the 13th jokes to scare you silly. Supposedly, the idea that 13 is unlucky number or represents danger seems to span cultures and boarders, and Friday the 13th is a feared day in many places around the world. Whether or not you buy into the superstitions that surround this spooky day, it's likely your kids get a kick out of a day that's just a bit more thrilling than a normal Friday. So you might as well lean into the fun and treat them to a few of these very silly Friday the 13th jokes.
These silly jokes have it all covered. If your kids are old enough to have seen Friday the 13th, there are jokes here referencing that classic horror film. If they're more of the "don't let a black cat cross your path" age, there are jokes here for them, too. While no one can say for sure if Friday the 13th will be lucky or unlucky for you, if you're feeling a little spooked by the day, we know for sure that the best thing to do in the face of fears big and small is certainly to laugh in their face. Hopefully these silly Friday the 13th jokes will help you do that.
Whatever you think about Friday the 13th, it's always a good day to crack yourself and your kids up with some silly, punny jokes.
This article was originally published on