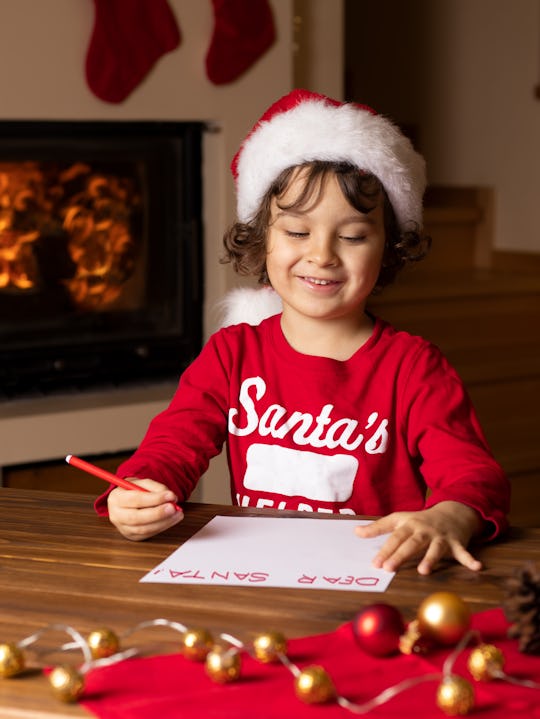 Svitlana Romadina/Moment/Getty Images
These Hilarious Santa Letters Will Bring You So Much Christmas Cheer
Seriously, how does Santa get through all of these?
Writing letters to Santa Claus is one of the most iconic and memorable experiences of Christmas for many families — the children, of course, benefit, but so do the adults. You can't beat the memories of reading a hilarious Santa letter from your own kid.
And there seems to be a few different types of kids when it comes to Santa letters. There are the sweet and kind children, the very thorough children, the demanding children, the inquisitive children, and then of course, the hilarious children writing hilarious letters to Santa Claus. Though they may not mean to be hilarious, that's what makes them so great. You have to love and appreciate the innocence in those funny Santa letters, and they'll be ones for you to cherish for many years to come — and to use as an embarrassment tool when you go over to their house on Christmas Eve.
Below you'll find letters from hopeful children asking for everything from a "joowlre box" to more trees planted for the planet. There are even children who are specific enough (and kind enough) to include the complete online item number for each part of the gift they want. And of course they're all funny and adorable, as all Santa letters should be. Here's hoping these children get what they asked for this Christmas — except for that one kid who wanted a baby brother and every animal on the farm. That's really up to their parents.