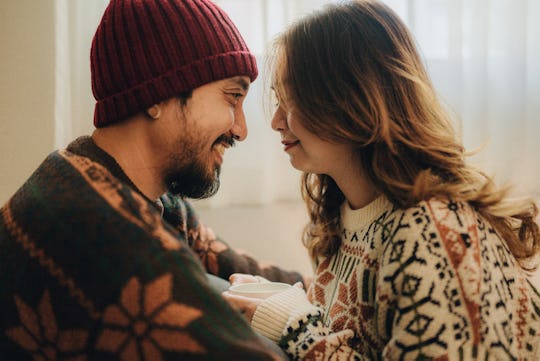 staticnak1983/E+/Getty Images
10 Couples Games To Play That Help You Reconnect
Play these games to reignite your spark and have fun together.
Game night saw a huge resurgence throughout the pandemic and as it turns out, it's a pretty solid way to stay connected to the humans you share your life with. But the busier life gets, the more precious time with the family around your kitchen table for a weekly round of Monopoly or Go Fish becomes. Just as important as it is to make time to play together as a family, couples can also benefit from playing games together — especially games for couples that are specifically designed to help you reconnect.
Every relationship is different, so what one couple needs and wants in a game they play together to connect might not be the same as the next. Perhaps you want to learn to communicate better with your spouse, or maybe you want to spice things up in the bedroom. Or maybe you just want something fun to do together that isn't watching another true crime documentary. (Though who can really get enough of those, right?)
No matter what the reason is, playing games together can help you stay connected with your partner or strengthen your bond during times when you feel like you're not quite on the same page. From card games to encourage open communication to apps that spice up your sex life, these games for couples to play and reconnect are relationship gold.
We only include products that have been independently selected by Romper's editorial team. However, we may receive a portion of sales if you purchase a product through a link in this article.