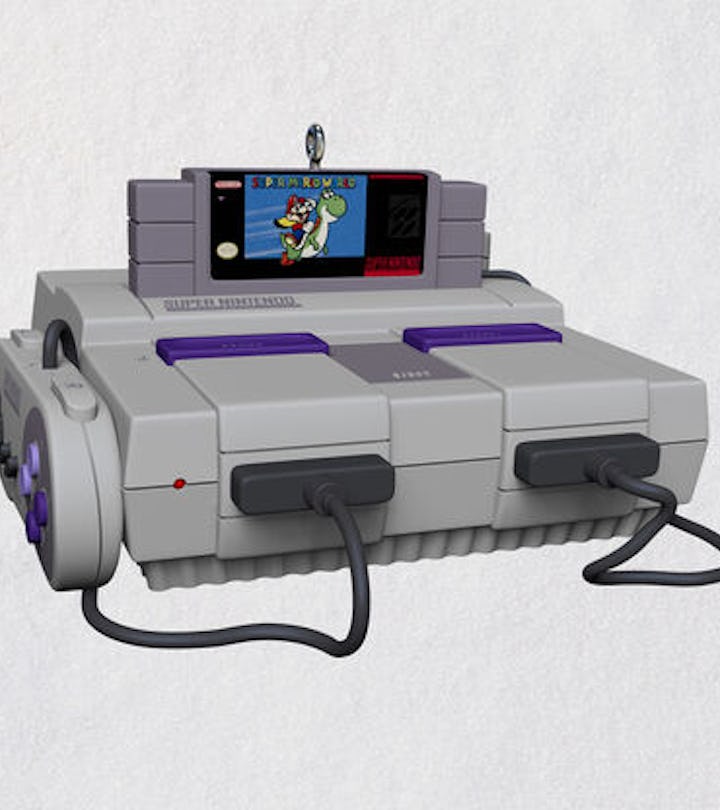 The New Hallmark Keepsake Ornaments Are So Good
Grab these funny, whimsical, and even animated ornaments for your tree ASAP.
Continuing on with the traditions of my Memaw and Mama, our Christmas tree is a bit eclectic, I guess you'd say. Growing up, we never had any kind of tree theme — just a ton of sentimental, fun Hallmark Keepsake ornaments and others we've collected over the years and on our travels. Every year growing up, and every year in my own home with my family, the branches of our Christmas tree sag heavily down toward the floor, filled with Christmas ornaments like our "Just Married" ornament and "Baby's First Christmas" ornaments (both for myself in 1985 and my son's). There are ornaments passed down from my great-great-grandmother's tree, and silly ornaments like the leg lamp from A Christmas Story. There are even some Peanuts and vacation-specific ornaments thrown in. So I'm excited to add these new 2021 Hallmark Keepsake ornaments to my already overflowing tree.
There's an ornament for all types of fandoms and nostalgia, including ornaments from Harry Potter, Star Wars, and The Nightmare Before Christmas, as well as The Office and even a Super Nintendo. With ornaments ranging from $20 to $40, your tree will soon be sagging like mine does every single year. It's never too early in the year to add to your Christmas tree ornament collection, and with the last two years, I think we can use all the Christmas cheer available.
We only include products that have been independently selected by Romper's editorial team. However, we may receive a portion of sales if you purchase a product through a link in this article.