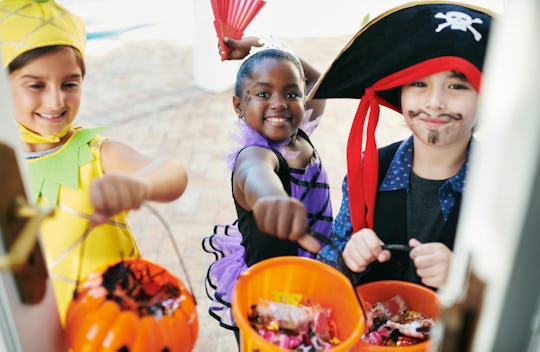 PeopleImages/E+/Getty Images
16 Halloween Scavenger Hunt Riddles That Are Just Tricky Enough
Halloween is fun and all, but if your kids want to up the spooktacular factor, turn your festivities into a scavenger hunt with Halloween riddles. It's easier than you might think. Coming up with riddles is just a matter of throwing together some creepy holiday appropriate puns that lead to a clue. Then hiding said clues all over your house for your crew to find.
Keep in mind that the clues can't be so difficult that your children don't understand them. It might also help to have an adult lead your own version of Scoobs and the Gang through the game to ensure there's no confusion.
Put clues in relatively easy to find spots so that your Halloween scavenger hunt doesn't turn into an Easter egg surprise come April. And keep spirits up by making this a healthy competition. Everyone should get a go at guessing the answers and to spare yourself from tears, maybe institute a "no running" policy to keep the proceedings injury free. Just be sure to have a big prize at the end. Candy is great, but a fun pumpkin carving station or pin the arm on the zombie game could be an equally exciting prize to find after sussing out the answer to all of these clues.
Ready? Set? Go find those clues!