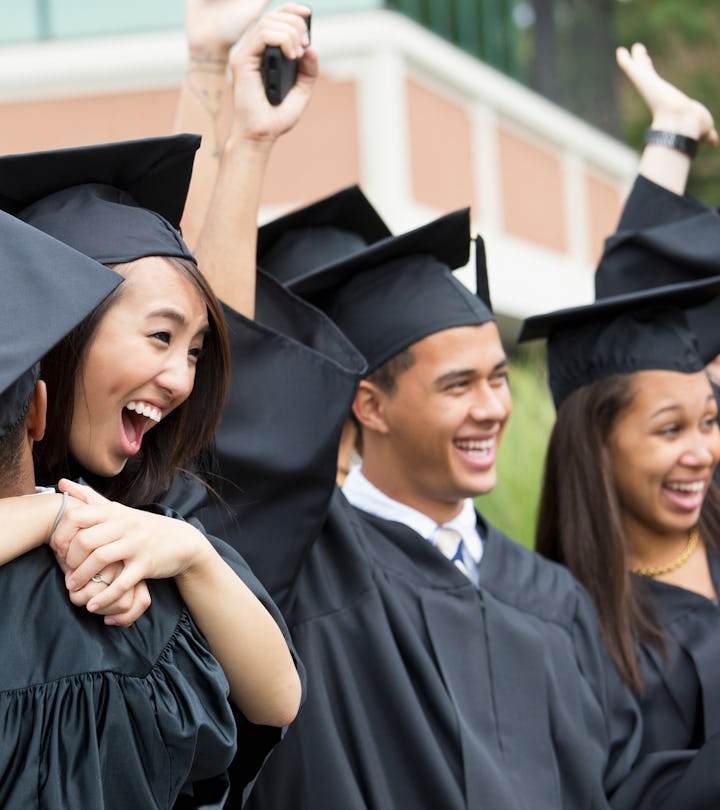 Ariel Skelley, Getty images
19 Hilarious Graduation Memes
You got to laugh at how scared you are to enter the real world.
Sure, graduation is an exciting moment that celebrates educational achievements with a beautiful ceremony. But it can also be a *super* stressful time filled with uncertainty and big life decisions. That's why the graduation memes that express how you really feel are so important. Wearing the cap and gown can bring out some pretty mixed emotions, and that's totally understandable.
As with any other major milestone, using graduation as a reason to meme-ify your feelings is perfectly acceptable. Sometimes, a simple reference to Spongebob or a cute dog photo with text just expresses your emotion so much better than mere words. After all, is there anything a new graduate enjoys more than hearing the thousandth person ask, "So what are you going to do next?" It's all kind of a lot. (Honestly, it would be so much better if everyone around the graduate could just say "Congratulations!" and leave it there.) For plenty of grads, graduation is an exciting but super anxious time, and memes are a perfect way to share these relatable thoughts and feelings.