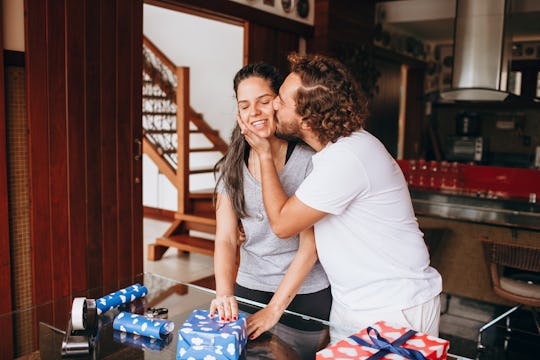 Helena Lopes / 500px/500px Prime/Getty Images
10 At-Home Holiday Date Nights To Keep Your Spirits Bright
If you're missing some of your favorite holi-date traditions, try these alternatives instead.
Looking forward to some time off around the holidays? After a year like 2020, who could blame you? This month, make time for yourself and your partner to reconnect with these at-home holiday date night ideas. They're the perfect way to keep the holiday spirit going strong until New Year's Eve while staying safe at home during COVID-19.
If you and your beloved have both been working from home, it can feel like you've done nothing but spend time together this year, though it probably wasn't the quality time you'd like. Or, if you and your bae have been separated by long distance and pandemic travel restrictions, maybe you're dying for a one-on-one romantic evening around the rest of your holiday celebrations. Whatever the case may be, and whatever holidays you two celebrate, you can turn festive activities (and even some chores, like wrapping presents) into an adorable date night.
Maybe your usual December date nights involve ice skating together, seeing a play or musical performance, or going out for drinks with friends. But this year, try to enjoy the intimate moments at home, just you and your favorite person. No matter what you do together, it's sure to be a fun evening you'll remember for many holidays to come.