The Spirit of the Holidays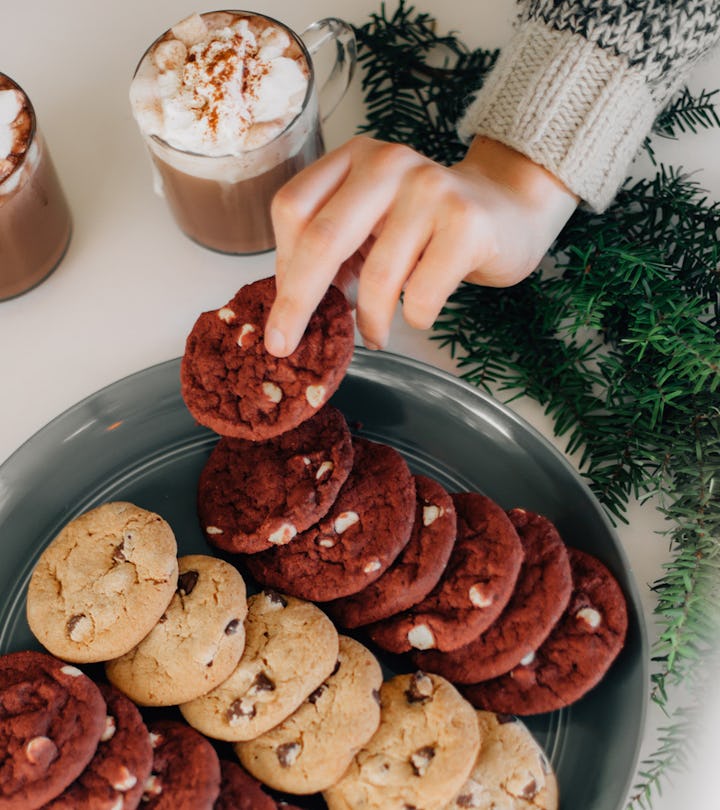 Luke Mattson/Stocksy
31 Days Of Holiday Treats & Desserts That'll Make You Say Figgy Who?
From homemade candy for gifts to cookies and cakes to enjoy with family, there is a treat for every holiday moment here.
I love the holidays. It's not the season to be stressed or overwhelmed — it's the season of spending an entire Sunday afternoon in the glow of twinkly lights, making a sticky gingerbread cake or decorating sugar cookies or rolling peppermint truffles. It's the season of holiday desserts. Of candies and cakes and pies, of cookies and puddings and jelly donuts. Bite-sized desserts, desserts that take up an entire 13x9 pan, desserts that require special cookie presses to make — they are all here, in this list of 31 holiday desserts to inspire you.
Literally, one of the most famous Christmas carols in the world has a line that says, "Now bring us some figgy pudding," followed by a verse that includes the line, "We won't go until we get some." Like, maybe we should all just lean into that this holiday season? Forget about worrying over gifts and the perfect mantle decorations — put all your energy into the best holiday desserts so nobody threatens to move into your house unless they're given a treat. Feeding people is pretty much my favorite thing, and with all of the gathering that happens at the holidays, it just makes sense to have a giant list of every kind of holiday dessert imaginable in your repertoire. For the grandparents who show up on Christmas morning with gifts to the out-of-town cousins who are only home for one night, pick your favorite, roll up your sleeves, and enjoy making one of these holiday desserts.