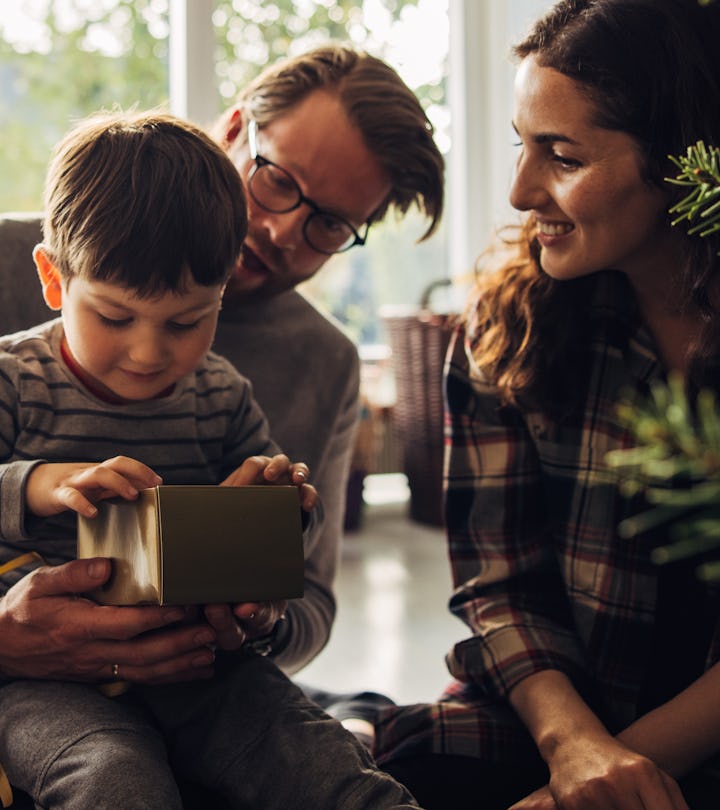 Shutterstock
How To Help Santa Bring A Toy To Every Child This Year
These organizations are making it easy for you to donate toys for kids who need some Christmas magic.
When I was a kid, every year, the karate studio I went to would use the holidays as a time for giving to those in need — we'd deliver entire Thanksgiving meals to families around our local neighborhoods the day before Thanksgiving, and on Christmas Eve, we would deliver toys and other gift items that were donated for many of those same families. It was my favorite holiday tradition. If you're looking to play the part of Santa Claus and bring holiday miracles this year, there are many ways to donate toys to kids this season to ensure that everyone has a happy holiday.
You'd be surprised how many children in need receive things like undergarments, socks, shoes, and clothing for the holidays. While this is so needed and important, they also deserve to have a little Christmas magic and a toy or game — we could all use a little more fun in our lives, but these children do, especially. (Also, how fun is it to buy a new Barbie or find a book a kid specifically asked for?) There are so many volunteer opportunities around us, and this list proves that no matter where you live, there are always ways to give back during the holidays, and every day.