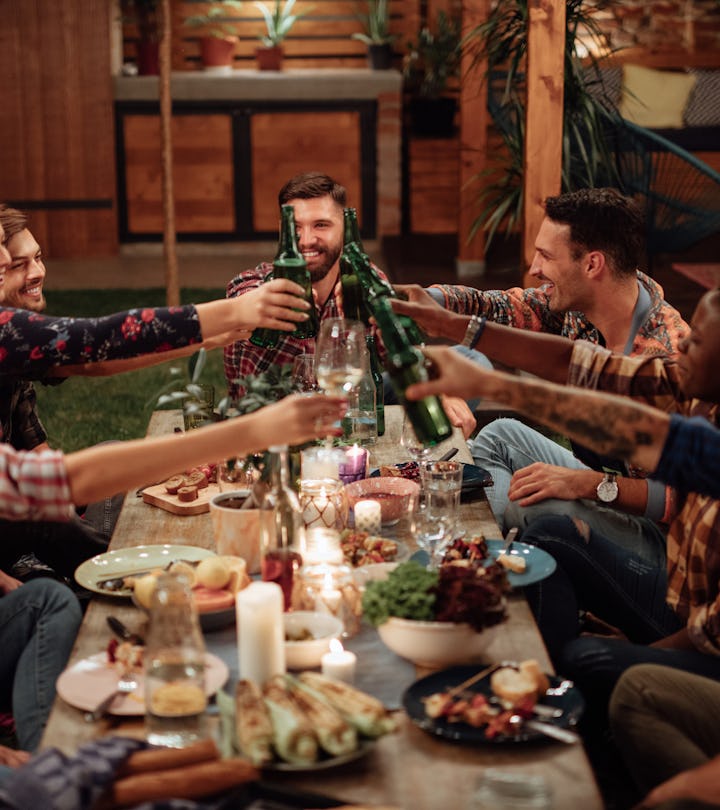 Anchiy/E+/Getty Images
Happy Friendsgiving Quotes Full Of Love
You may see your friends several times a week, or it may be that Thanksgiving is the one holiday when your favorite people make the effort to all be in one place at the same time. If Friendsgiving is party of your social tradition, these inspirational Friendsgiving quotes will work a treat. Even if the table is filled mostly with new faces (in which case, you'll also need some dinner table icebreakers to initiate them into your group), a sweet Friendsgiving quote can be weaved into your Thanksgiving toast or shared on social media.
Family gatherings can be complicated and exhausting for many of us. A Friendsgiving can offer people a more relaxed experience that allows the real gratitude of the season to shine through.
I love my family, but one of my most memorable, favorite Thanksgivings ever was one I hosted with friends when I was living abroad. It was with a circle of non-Americans who had no clue what the holiday actually involved, and we stayed up until 3 a.m. drinking wine and arguing over which country has the best national anthem. Something I can promise you I have never done with my Uncle Howard or Aunt Phyllis.
So with that in mind, here are some awesome Friendsgiving quotes to get you into the holiday spirit.
Honor your companions with a Friendsgiving quote that speaks from the heart.
This article was originally published on