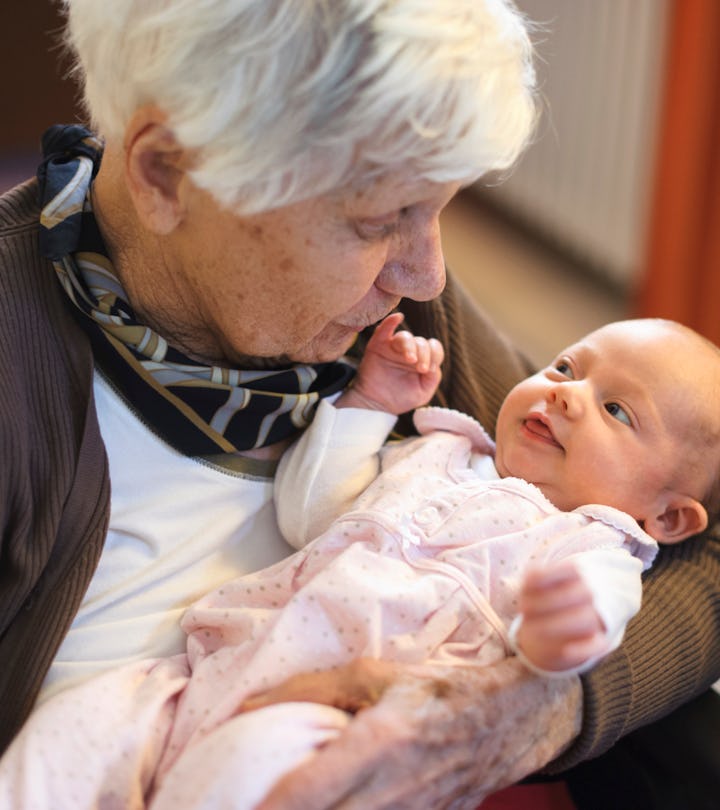 Westend61/Westend61/Getty Images
40 Instagram Captions For When Your Baby Meets Their Grandparents
Because it's a huge moment.
Almost as soon as you find out that you are going to be a parent, the Instagram-worthy moments of your life become baby-centric. Your first ultrasound, baby shower, and the baby's arrival are all well chronicled on your socials. And the more you have to document, the more creative Instagram captions you have to come up with. I mean, you can't just write "Best day ever" can you? (Actually, that one's pretty good on its own.) The point is, having Instagram captions for when your baby meets their grandparents in your back pocket will help a ton when you're in the throes of sleep deprivation, but want to be sure to document the occasion.
I can personally attest to my own parents' overwhelming joy and tears when they met each of their grandchildren. It is the kind of moment that deserves every single bit of social media hype that it gets. After all, these are the humans who will eventually spoil your child rotten and dote on them like a miniature prince or princess.
Let these captions and quotes inspire you to mark the special occasion of your baby meeting their grandparents for the very first time. These are especially sweet if you turn the Instagram posts into a book of memories.
This article was originally published on