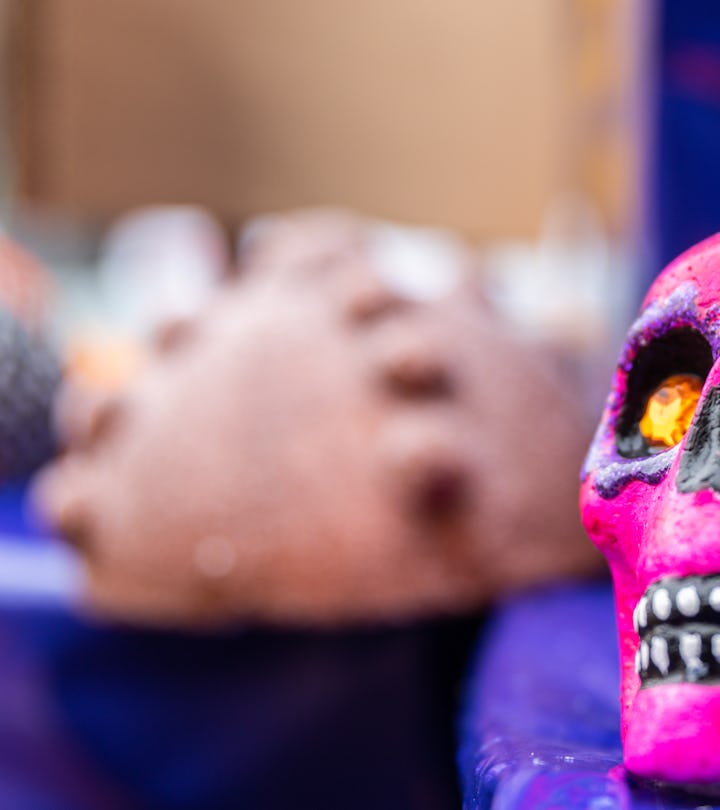 Sergio Mendoza Hochmann/Moment/Getty Images
20 Latinx Instagram Crafting Accounts To Follow For Autumn Inspiration
Heritage mixed with gorgeous colors and designs make for some stellar crafts.
If you wander through any of the open-air markets (or mercados) in Latin America, you'll quickly notice a wide variety of artesanías (essentially crafts) lining the shelves and tables. Tourists and locals alike frequent these important hubs of culture and commerce, searching for unique handmade treasures, inexpensive printed tees to commemorate their latest trip, or simply a gift for a friend or relative's birthday. After all, crafting is a major part of Latinx culture, whether it's a Mexican alebrije sculpture, Peruvian pottery out of Cusco, or hand-embroidered Cuban guayabera shirts.
Crafting is also a major part of how we Latinx folks celebrate holidays, like when families make their own piñatas for birthday parties, or even more timely, for the upcoming Dia de Muertos or Day of the Dead, during which many erect elaborate altars complete with paper marigold flowers and papel picado. And while we may not celebrate Halloween in the same way in our countries of origin, many of us (especially first- and second-generation Latinxs) also get into the spirit of the season, especially via crafts. And what better place to get a glimpse of our craftiness than Instagram? I've compiled a number of Latinx crafters who are creating (and sometimes even selling) some lovely festive autumn crafts in the list below, and they're perfect for some crafting inspiration of your own.
This article was originally published on