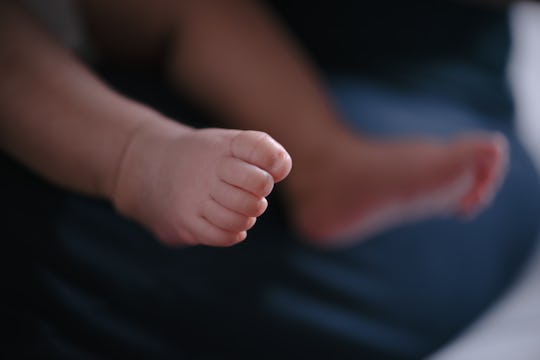 KDP/Moment/Getty Images
Lawmakers Call For Infant Loungers To Be Removed From Market After Deaths
Despite years-old recalls, some products remain a threat on the secondary market.
In May of this year, NBC News reported that infant loungers like the DockATot Deluxe+ and Boppy Newborn Lounger were linked to no fewer than 25 infant deaths since 2015, more than initially believed. Now, the outlet reports that two members of Congress — Sen. Richard Blumenthal (D-Connecticut), and Rep. Jan Schakowsky, (D-Illinois) — are calling on the federal government to take action to ban them once and for all.
In a letter sent to the Consumer Product Safety Commission (CPSC) on July 14, Blumenthal and Schakowsky urged the CPSC to include all infant loungers in their regulation efforts moving forward. "Dangerous infant loungers remain poorly regulated to date and as the CPSC takes action to regulate infant pillows, it is imperative that this rule include infant loungers," they wrote. "A strong rule that eliminates pillow-like loungers, and other similar products that invite parents to use them believing these products are safe for infant sleep, is essential."
Blumenthal and Schakowsky's letter praised the agency for its September 2021 recall of the Boppy Newborn Lounger, which has been linked to at least 10 infant deaths, as well as the CPSC's lawsuit against Leachco, Inc., the makers of a similar lounger linked to the deaths of two infants. Unfortunately, they note, these are hardly the only infant loungers available on the market and, indeed, in addition to Boppy and Leachco, the CPSC has warned caregivers against using similar products made by Gorsetle and Momaid in the past year alone.
But even a recall doesn't necessary solve the problem. Recalled products unfortunately remain in circulation, and indeed, two of the infant deaths attributed to Boppy loungers occurred after the recall was announced. Romper's own reporting earlier this year found a number of recalled loungers available on the secondary market via Facebook Marketplace, a fact Boppy itself has urged Meta, Facebook's parent company, to address.
"Facebook must be held to the same standards as every other organization when it comes to ensuring that recalled products are unavailable to consumers," said Boppy CEO Nancy Bartley in statement. She also noted her frustration at Meta's unwillingness to engage with Boppy on the subject of secondary sales of recalled products on the site.
The CPSC has also urged Meta to do more to address this issue. In an open letter to CEO Mark Zuckerberg, they wrote, "These sales are illegal; it is against the law to sell recalled consumer products, whether new or used ... As a leading technology company, Meta can and should dedicate the necessary resources to protect consumers by preventing both the listing and the sale of recalled products. It should also incorporate access to recall information, hostility and consumer ability to identify recall products and obtain available remedies to address the hazards they post."
NBC News notes that the CPSC is expected to move forward with new safety regulations for infant loungers in the coming weeks, which could range from mandatory warning labels on lounger products to an outright ban. Even so, these regulations could take years to go into effect, as was the case with President Biden's Safe Sleep For Babies Act, which was introduced in 2019, signed in May of 2022, but not enacted until that November.
The CPSC currently has a dedicated infant lounger task group seeking to address the safety of these products.