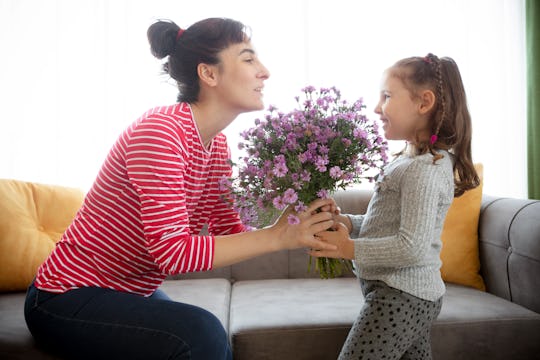 ediebloom/E+/Getty Images
These 17 Mother's Day Gifts Are Especially Meaningful For Single Moms
From functional to fun, pretty to practical, these gifts for single moms are a high-five for a job well done.
In theory, Mother's Day is the one day of the year when you should be showered with love, attention, and hopefully a thoughtful token of appreciation from your partner. But if you're pulling the weight of both parents every day as a solo parent, you definitely deserve to get something extra special. So what do single moms want for Mother's Day? Well, whether you're purchasing a present for yourself (because darn it, you deserve it), or are looking to get a gift for a mother who does it all, these Mother's Day gifts are great for single moms who are both mom and dad.
The gifts in this guide range from practical to pretty, functional to fun. They're meant to take some of the load off of the everyday grind that all parents have to deal with, but especially so for single moms who bear a particular kind of burden. And while they don't replace all the heavy lifting that an extra pair of hands can provide, they can help make life a little easier and more manageable. Mostly, they are meant to provide a little relief, a lot of joy, and some inspiration and kudos for moms who truly make it all happen for their families on a daily basis — and all on their own.
We only include products that have been independently selected by Romper's editorial team. However, we may receive a portion of sales if you purchase a product through a link in this article.
If anyone deserves something decadent on Mother's Day, it's single moms. So make sure that you reward yourself (or someone you love) with a present to remind yourself of the sacrifices that single mommas make, and to appreciate all that you do to parent on your own terms.