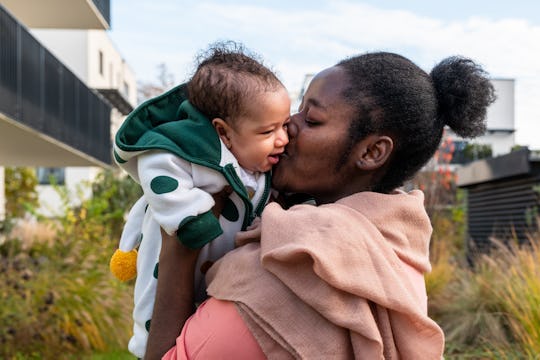 fotografixx/E+/Getty Images
Mother's Day Poems That Celebrate The Complexity Of Motherhood
Because motherhood isn't easy to describe.
If the internet is to be believed, all a mom wants on Mother's Day is breakfast in bed and gifts that give her much-needed pampering — but I feel like there's more complexity to this day than that, and these nine Mother's Day poems celebrate all those little details of motherhood if you're looking for some inspiration for thoughtful Mother's Day gifts this year.
Mother's Day is not always a day of pampering (though that's great sometimes, too), but it should definitely be a day of recognition and thanks for all the things mom does that often go unnoticed. And sometimes Mother's Day is even a day of remembrance — whether it's in remembrance of a mom or grandmother who is no longer with us, or even a child — depending on the family. The truth is, the experience of motherhood, as well as our relationships with our own mothers, is more complex than any social media portrayal. But to be honest, I also wouldn't mind being pampered and not having to do a single thing all day on May 10 this year — in addition to being gifted one of these poems and having my family acknowledge my hard work.
Some of these poems offer the type of sweet sentiments you can find in the card aisle, while others touch on experiences like miscarriage that are part of the spectrum of motherhood but are often ignored. Some of these poets are mothers writing about their children, while others are adult children remembering or mourning their mothers. If you're looking for some poem inspiration to celebrate the moms you love, simply share the poems that speak to your feelings and remind you of the women in your life. If you're looking for an original (and inexpensive) gift for mom this year, you can print one of these poems out on nice paper and place it in a store-bought frame. Then your mother will be reminded of your love for her all year long.