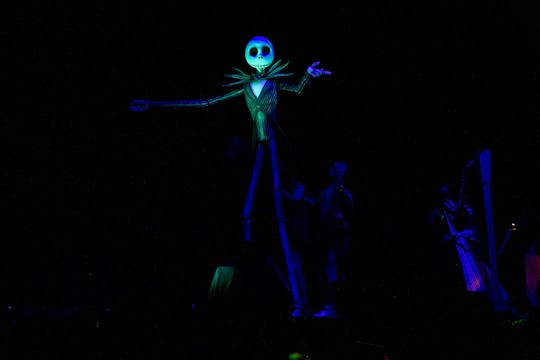 Timothy Norris/Getty Images Entertainment/Getty Images
Nightmare Before Christmas Fans Will Know These 29 Quotes By Heart
"What a splendid idea! This Christmas sounds fun. I fully endorse it."
Those who like a side of spooky with their holiday spirit are probably already quite familiar with The Nightmare Before Christmas, the 1993 Disney stop-motion movie based on a poem by Tim Burton. Whether you watch the movie every October then again in December or you've only seen it once or twice, everyone will appreciate these quotes from The Nightmare Before Christmas.
From laugh-out-loud funny to actually kind of scary, these are a reminder of how hilarious, creepy, and even heart-warming the movie really is (they're also helpful if you're deciding if this year you watch it with your kids). As an older kid, I personally loved this movie (I still do), but be prepared that younger kids may feel more fearful than they do festive during their first viewing (that's okay, in time they may grow to love it).
Maybe you firmly believe it's a Halloween movie, maybe no other movie fills you with such cheer, but either way, there's no denying that the quotes will help the whole family remember that Christmas is about "laughter and joy." Plus if you just read the quotes, you may not have all the catchy songs in your head well into the new year.