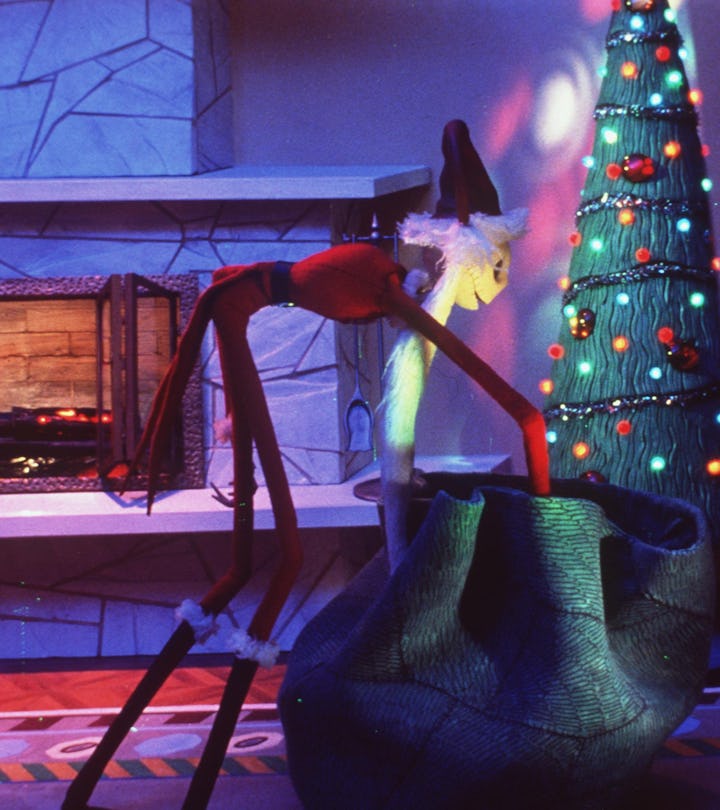 Getty Images/Hulton Archive/Getty Images
10 Movies To Watch If You (& Your Kids) Love The Nightmare Before Christmas
Jack Skellington would approve.
The Nightmare Before Christmas is more than just a movie. It's an esthetic. A feeling. A vibe. The 1993 holiday-crossover movie from director Tim Burton has become such a staple for everyone, perhaps especially Millennials and their kids, that it's managed to spawn an entire range of merchandise to keep that Nightmarish good feeling alive all year round. T-shirts, costumes, bedding, toys, you name it. Still, even with all the merchandise there's only so much Nightmare Before Christmas a person can handle. Sometimes you need a movie that is Nightmare Before Christmas-adjacent.
Sure, there's nothing exactly like the story of Jack Skellington and his pals in Halloweentown, but if you do a little research you can find movies just as quirky and fun. An, yes, slightly dark but not so dark that you'll be lying awake at 3 a.m. terrified to leave your bedroom. Much like The Nightmare Before Christmas, these movies offer a very specific kind of escapism combined with a particularly pleasing esthetic. And some of them weren't even written by Tim Burton. Go figure.