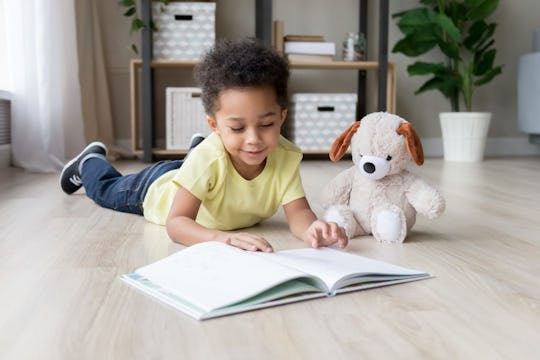 Shutterstock
Your Little One Will Love Starring In These Personalized Children's Books
There's a story for every kid.
Personalization makes everything more fun, especially for kids. Companies like Build-A-Bear are so popular because they let kids feel like they're part of their toys, increasing their engagement. An individual touch can make everything from sweatshirts to stuffed animals better, and these personalized children's books are no exception.
Although they've existed in some fashion for years, the magic of the internet has made personalized books more accessible than ever, as you're able to specialize more aspects of a story than ever. You can make books that feature your kiddo's name, photo, and even pictures of their friends and family, plus a special dedication for readers. Personalized books can double as keepsakes as well as stories too, as your child will be able to look back at it when they're older to find out more about what they were like at a certain age. Think of them as a cross between baby and picture books, combining the best elements of both.
There are hundreds of different personalized books out there, but read on for 16 of the best ones available right now. Some work well as birthday or holiday gifts, and others would be great year round. Either way, story time just got way more fun.
We only include products that have been independently selected by Romper's editorial team. However, we may receive a portion of sales if you purchase a product through a link in this article.
No matter what their interests, kids love seeing themselves in print, and a personalized book is sure to have a special place on your bookshelf for years to come.
This article was originally published on