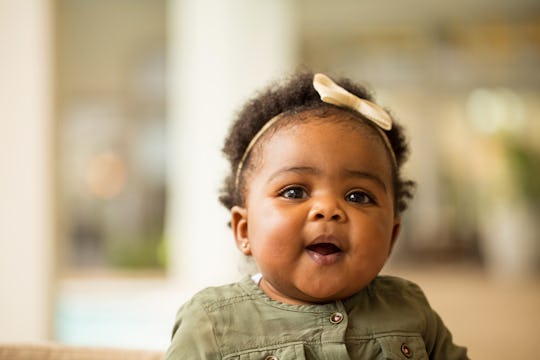 digitalskillet1/Fotolia
From Killer Immune Systems To Good Manners, March Babies Have It All
After months of daydreaming about what your baby will look and be like, if you're due in March, it's finally time to find out some answers. But if you just can't make it through the final weeks without knowing more about your newborn (4o weeks is a long time) you may want to check out these reasons why March babies are special. From giving the best hugs, to having strong immune systems, and maybe even one day being a badass boss or CEO, there could be some pretty cool things in store for your baby.
Maybe I'm biased but as a Pisces, I like to think those born in March are a pretty awesome, dare I say badass crew (I, for one, own a leather jacket).
Born at the cusp of winter and spring when we gain an extra hour of daylight and the first flowers start to bloom, March is a time of refreshing new beginnings (and as it turns out, often babies born this time of year have some of that sunny optimism). Beyond sharing the same zodiac sign (Pisces or Aries), March babies share some special and sometimes even science-backed characteristics.
Read on to see what your little March-born baby might bring to the table. Regardless, they're bound to be uniquely amazing.
This article was originally published on