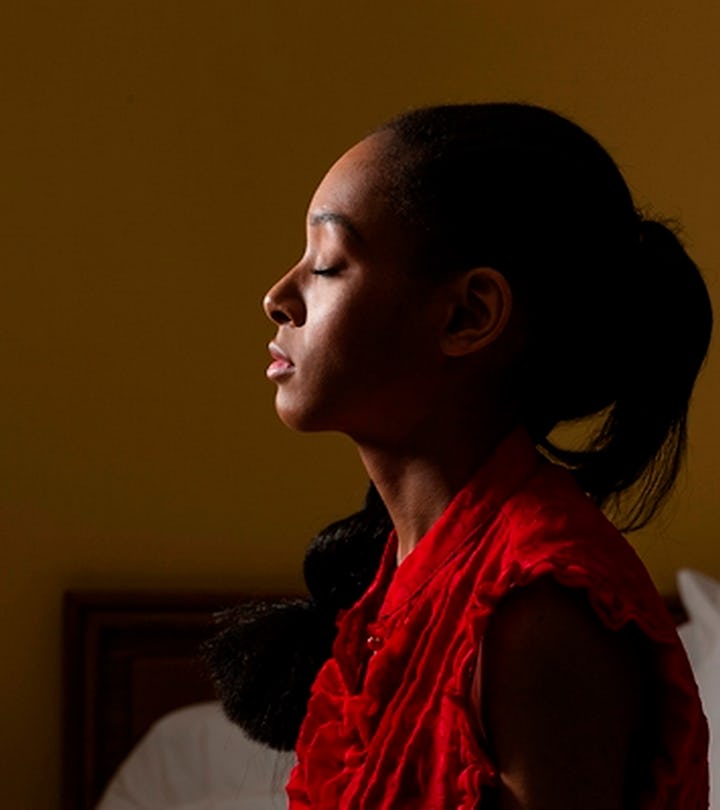 Zave Smith/Image Source/Getty Images
7 Thoughts That Indicate That You Have Rejected Child Syndrome
And if you do, know that help is out there.
The experiences we have as a child — good and bad — can affect us long into adulthood. Many times, however, we don't even realize the little and big ways these experiences have left their mark, summing things up with thoughts like that's just how I am, or that's just how my family is. However, our own thought patterns can tell us a lot — and if you have these thoughts about your mom, you may suffer from what some therapists called rejected child syndrome.
While 'Rejected Child Syndrome' isn't an official diagnosis, it's nonetheless something experienced by many children. Kids who have experienced 'rejected child syndrome' felt, well, rejected as a child. And we're not just talking about favoritisim — we're talking about pretty intense feelings of rejection brought about by the actions of supposed care givers. Because these children are being rejected in various ways by the person (or people) who are supposed to be their ultimate protector, it can be particularly traumatizing.
In some instances, rejected child syndrome occurs or is exacerbated because of an underlying issue in your parent. "This is especially acute if you have a parent with borderline personality disorder or another mental health issue, which regularly dismisses a child's needs (for example, mental, emotional, social or physical)," Maureen Healy, author of The Emotionally Healthy Child and creator of the website Growing Happy Kids, explains to Romper. In other cases, rejected child syndrome can stem from an unplanned or unwanted pregnancy, gender favoritism, or simply feeling overwhelmed. While there are many different ways rejected child syndrome can manifest in adulthood, having the following thoughts about your mother can certainly be a symptom.
If you're pain and trauma from childhood is still plaguing you in adulthood, you're not alone. However, many resources are available to help you move through it and move beyond it. You are worthy of love, and many people and resources exist to help you get to a place where you truly feel and believe that. Therapy can be a good place to begin, or you can even simply start your search for resources and support by mentioning your struggles to your health care provider.
Expert:
Maureen Healy, author of The Emotionally Healthy Child
This article was originally published on