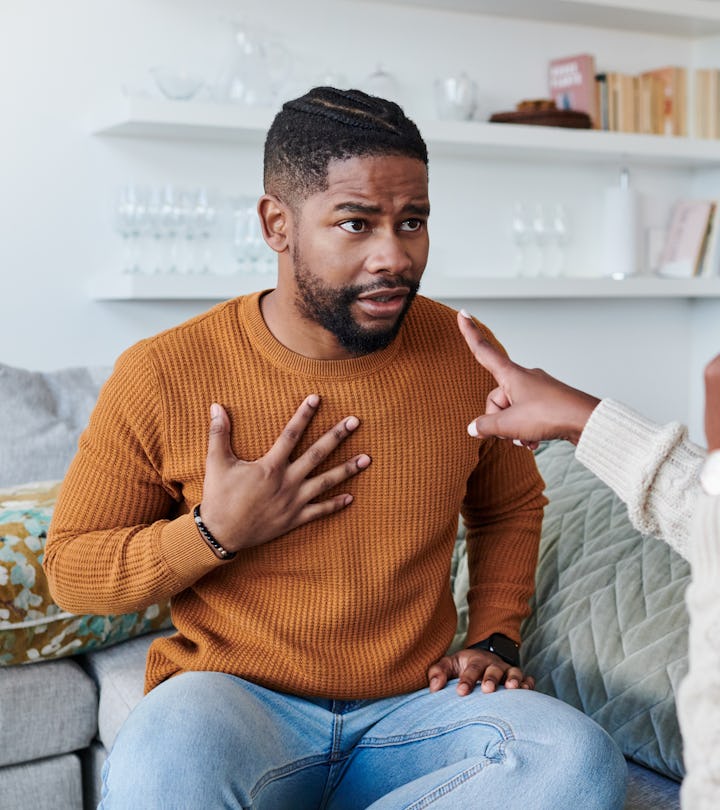 jeffbergen/E+/Getty Images
7 Signs Your Spouse Is Attracted To Another Person
Relationships can be tough work. Even when you're both fully committed, things aren't always easy. Whether you're having an off day or you're beginning to feel distant from your partner, feeling neglected by your partner can put stress on your relationship. But where is the line drawn? How do figure out if it's truly neglect you're feeling, or if your partner has found attention somewhere new? The signs your spouse is attracted to another person aren't always easy to see. And to be honest, sometimes it's easier to ignore the signs completely and just stick to the routine. But, you deserve to know what's going on in your relationship or marriage. And if you find yourself up late, secretly Googling things like "signs of a married woman in love with another man", well, it's probably time to face facts and have the hard conversation.
In order to keep your relationship in a healthy place, you're going to have to acknowledge the signs sooner or later. And sooner is always better. Rather than retreating and wallowing, start paying attention. Look out for the warning signs, but be gentle in your approach to your partner. There's a fine line between fishing for the signs of straying and accusing your partner of something that may be in your head. After all, finding someone else attractive is not a cardinal sin. But, assuring that your partner won't act on that attraction, and creating a space for open conversation about your relationship is important in order to keep moving forward in your relationship.
To stay ahead of the heartbreak, look out for these common signs that your partner finds someone else attractive.
If you're noticing any of these signs happening in your marriage, don't lose hope. Take action. Repairing your relationship is much easier before things get out of hand, and when an attraction is still just an attraction, and nothing more.
This article was originally published on