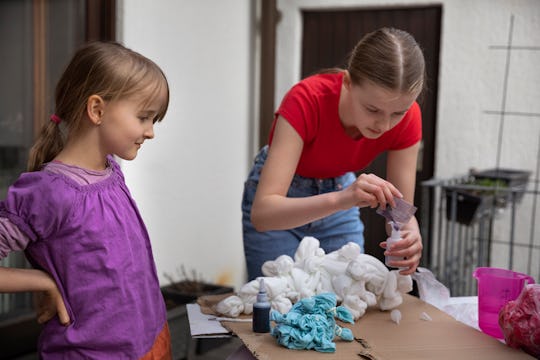 Elva Etienne/Moment/Getty Images
14 Spirit Week Ideas That Kids Of All Ages Can Get Into
Spirit weeks are a time-honored tradition, in elementary, middle, and high schools alike. Basically, the idea is to boost morale by giving students a collective silly goal. Often, in the case of high schoolers, grades compete for Spirit Week domination, sometimes culminating in awards giving at the Homecoming game. Of course, if you're organizing Spirit Week events for an elementary or middle school, the fun will just be in seeing what everyone wears each day of the week.
One thing to consider when helping plan Spirit Week or Spirit Days is to make sure all of your themes are inclusive. Nix any ideas that are othering. How can a school show true spirit if it's leaving some students out? Also focus on themes that don't require any monetary investment. Kids should be able to dress up using clothing already in their closets and not have to spend money to buy something especially for the big day. For example, instead of doing sports jersey day, just do sports day. That way each student can interpret the theme as they see fit and not have to purchase a jersey.
Finally, keep it upbeat (that's the whole point right?). Avoid themes that could turn negative like Villain Day or Elderly Day. It might be cute to see a child dress up as an old lady, but that concept could quickly turn sour. Have fun and don't forget to flash your spirit fingers!
Remember, School Spirit WeekIt's about being silly and having fun and this will really get everyone in the spirit.