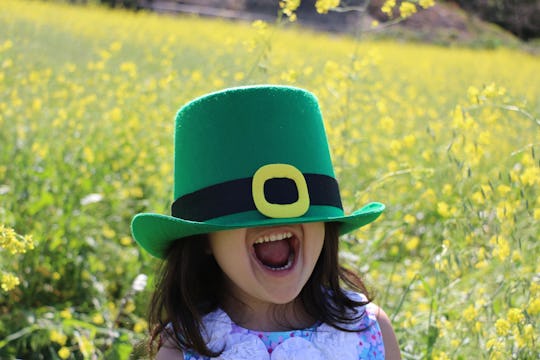 Lynne Gilbert/Moment/Getty Images
21 St. Patrick's Day Gift Ideas For Everyone You Know
Ideas for when green beer just won't do.
We may receive a portion of sales if you purchase a product through a link in this article.
You have your head-to-toe green outfit planned for a night of pub hopping and you've mapped out your town's parade route with your kids so you can catch bucketsful of candy, but have you done any shopping for St. Patrick's Day gifts? When you think of the mid-March holiday, the first thing that probably pops into your mind isn't gift-giving, but perhaps it should be. How fun would it be to celebrate St. Patrick's Day with a gift or two for your kids, your parter, your friends, or anyone else in your life who could use a bit of joy?
Are you rolling your eyes at the thought of having to shop for yet another gift-giving holiday so soon after the Christmas rush and Valentine's Day sprint? I totally get it — being a magic-maker is exhausting. But, if you're looking for a way to spread some goodness and cheer in the world, a sweet surprise on a holiday not typically reserved for gifts can do just that.
From thoughtful presents like a four-leaf clover charm necklace for your Irish BFF to a silly leprechaun-adorned beanie that your teen can (sham)rock on a cool spring day, there's something for everyone in your life on this list. Whether you gift your child's teachers a sweet coffee mug or fill a basket with green-themed goodies to drop on your neighbor's doorstep, these St. Patrick's Day gifts are sure to brighten anyone's day on March 17.
Whether you want to gift your Irish friend something fun for St. Patrick's Day or you just want to celebrate your baby's first wear-green-or-be-pinched holiday, these St. Patrick's Day gifts are perfect for celebrating.
This article was originally published on