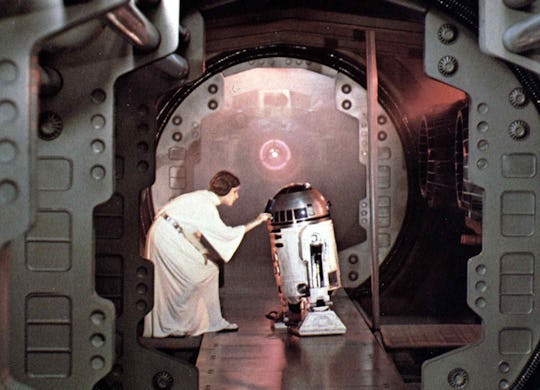 United Archives/Hulton Archive/Getty Images
This Star Wars Gift Guide Is Perfect For Any Fan
The Force is strong with these gifts.
When it comes to gift-giving, you can almost never go wrong giving a Star Wars fan something related to the franchise. The thing about Star Wars that makes the merchandise so giftable is that the fandom spans literal generations. I can give the same Star Wars gifts to my 50-something-year-old dad or my 9-year-old and they'll be equally as excited. (When in doubt, Yoda rarely fails to make people smile.)
Some of the best gifts I've ever received have been Star Wars-themed — a collectible Episode I Monopoly set for my 12th birthday, Rogue One on Blu-Ray for Mother's Day, and a Baby Yoda Funko POP from my kids for my birthday this year, just to name a few. Another gift-giving moment where Star Wars really shined in my home was when 'Santa' re-decorated my kids' entire bathroom overnight with a BB-8 soap dispenser, R2-D2 trashcan, and a retro movie shower curtain. It's still my favorite room, three years later.
The mix of nostalgia, pop culture, and sci-fi that make these Star Wars gifts a stellar choice for occasions big and small just cannot be overstated. Your best friend's birthday? Baby Yoda necklace. May the 4th? Droid rug. Your teenager's Easter basket? Mandalorian t-shirt. These 20 Star Wars gifts just work on every level, and nobody is going to want to re-gift them to a galaxy far, far away.
We only include products that have been independently selected by Romper's editorial team. However, we may receive a portion of sales if you purchase a product through a link in this article.