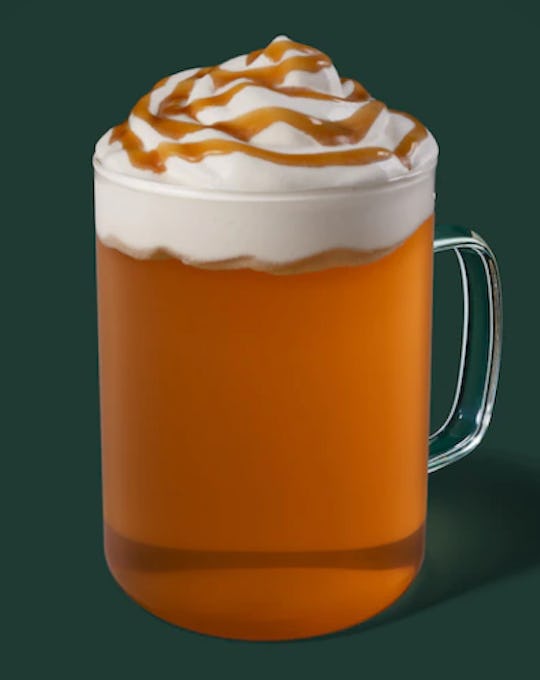 The Yummiest Caffeine-Free Starbucks Drinks For Kids
There's more than milk and juice boxes on the Starbucks menu.
You can probably recite your own Starbucks drink order in your sleep. (Iced Latte. Venti. Stat.) But if your kid ever gets jealous of that cup in your hands and wants in on the fun, consider that the coffee chain actually offers a lot of yummy, caffeine-free drinks that your kids can try on their own. With icy options and warm blends (and a Starbucks app to make ordering that much faster), there's a sweet treat to sip on every season.
Before we start (mentally) tasting some of these frothy confections, it's good to remember that Starbucks always has some solid basic drinks for kids: They offer apple juice boxes, lemonade, bottled juices, and Steamed Milk on their menus, the latter being an adorable year-round option for toddlers and kiddos that can be made with almond, coconut, 2% or soy milk. And before you go scrolling to find that famed Pink Drink you spotted on Instagram, or those green Kiwi Refreshers here, keep in mind that (save for that seasonal favorite hot chocolate) this particular collection of drinks is caffeine-free. But you'll still get a rush from their delicious, inventive flavors. Who knows, you and your kid might soon share the same Starbucks drink order.
But everyone's still going to need their own cake pop.