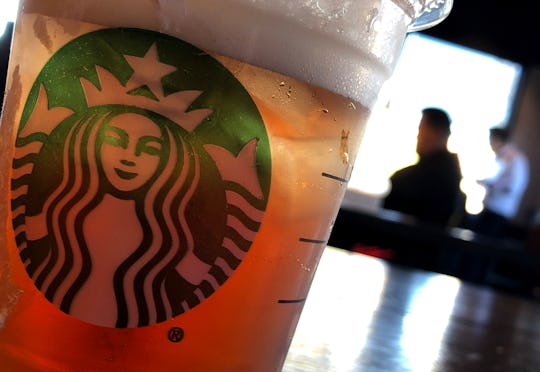 Justin Sullivan/Getty Images News/Getty Images
What Your Starbucks Order Says About Your Mom Style
The wise among us know that if you prick any mom she will bleed... Starbucks. Yes, the caffeinated bounty that flows forth from this establishment is the lifeblood of many an exhausted mama, and I put to you that there are things your Starbucks order says about your mom style that nothing else can.
Is the idea that all moms love Starbucks a stereotype? Of course it is. And are stereotypes the same thing as truth? Of course not. But if we're being honest we have to admit that there's at least some truth here, right? Like... a tiny grain of it that we feel rubbing against our very soul, reminding us that it does, in fact, exist. I like to think I possess a teensy bit of self-awareness to know that I absolutely fall into this stereotype (and the self-awareness to realize that this stereotype speaks to a particular demographic, of which I am a part). Rather than shy away from it or insist it's not so, I'm just owning it.
So, without further ado: My name is Jamie and I am a mom who loves Starbucks! I love the caffeine and I love that I can pay with my phone and I love that it's a nice little pick me up on a day of parenting that either lacks structure entirely or is so diligently scheduled that I need something to interrupt the monotony! I AM A STEREOTYPE AND I'M OK WITH THAT.
Are you OK with it? Then go ahead and see what your specific order might say about you: