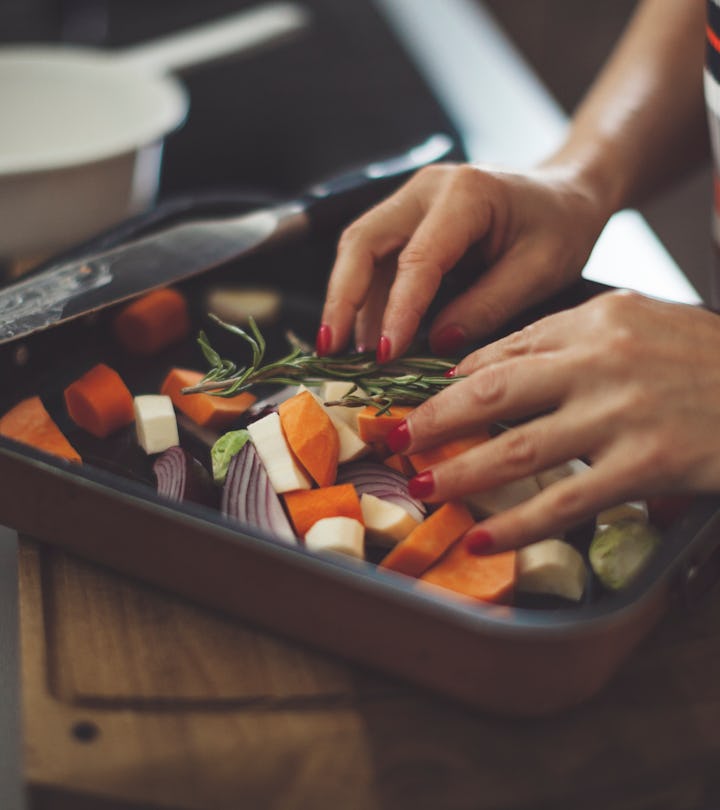 Eva-Katalin/E+/Getty Images
15 Sweet Potato Recipes To Make & Enjoy
Tasty dishes for breakfast, lunch, dinner, and dessert.
As far as versatility goes, there's really no vegetable that does it better than the sweet potato. They're great for breakfast, lunch, or dinner. They can be served as an appetizer or as a snack. They're sweet, but they can also be savory or spicy, depending on the ingredients they're paired with. Because they're so adaptable, there are plenty of sweet potato recipes and ideas to explore.
Sweet potatoes are perfect for a side dish, but they can also be a main course, and even a dessert. To me, sweet potatoes are like my favorite pair of basic black leggings; they may be plain, but they just work really well in so many different situations. They're my go-to. That good, trusty standby thing that I know exactly how to dress up when I need to, but that all on their own can also be just as comforting as a warm blanket.
Whether you're looking for a sweet potato pie recipe with a fancy topping to take center-stage on your Thanksgiving dessert table, a hearty breakfast dish to whip up on the weekend, or a comforting bowl of soup to slurp on a chill fall evening, these sweet potato recipes are sure to delight.
When you need a vegetable to round out your meal, but also want something super comforting to eat, you just can't beat a sweet potato. Reach for these sweet potato recipes anytime you're the mood for something delicious.