Take Your Child To Work Day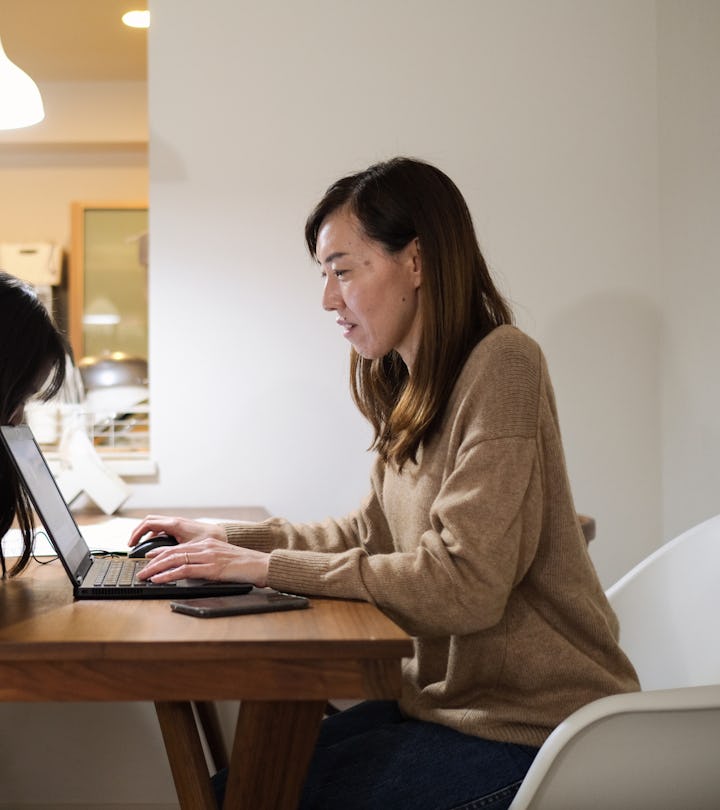 monzenmachi/E+/Getty Images
Take Your Child To Work Day Is Today & Also The Last Like 400 Days
So why not show your kid the best way to balance a laptop and coffee mug on the edge of the bathtub.
This April 22 is National "Take Your Child to Work Day," a special day wherein parents are encouraged to bring their kids along to their place of employment. This annual event encourages children to learn a bit about the workforce, explore different careers, and spend some quality time with mom or dad.
...
I shall now pause while you throw your head back in wild, maniacal laughter, banging the table with both fists. For it's true that "Take Your Child to Work Day" feels like a rather absurd exercise in the year 2021. As I am currently writing this from the toilet, while my child shouts from the other side of the door that "Minecraft won't loooooad!" And considering that I have now spent so many hours with my son that I suspect his umbilical cord has regenerated and reattached, I am not so sure we are in need of more "quality time."
However, I am very fortunate that I still have a job. And that I have the kind of job that has allowed me to work from the comfort of my commode, while wearing only a sports bra. And so, in the spirit of honoring this educational tradition, I have rounded up some pandemic-era suggestions for this year's "Take Your Child to Work Day." Though to be honest, I am a bit more excited for the now little-known, but once quite popular, "Take Your Child to School Day."
Honestly, it's been a year of Take Your Child To Work Days. I think we've hit the quota. They know we work. They've probably popped into more of your Zoom meetings than your company's CEO has. If your child has watched you feverishly type into a laptop at all hours, has seen you take phone call after phone call and remain professional while spreading peanut butter on toast, has seen the way you juggle it all while still making sure their favorite pajamas are washed at bedtime, then my friend, they've seen you work. And hopefully they'll always remember this year of watching Mom be a total bad*ss while they enjoyed more screen-time than they ever thought possible.