I Wanna Be Where The People Are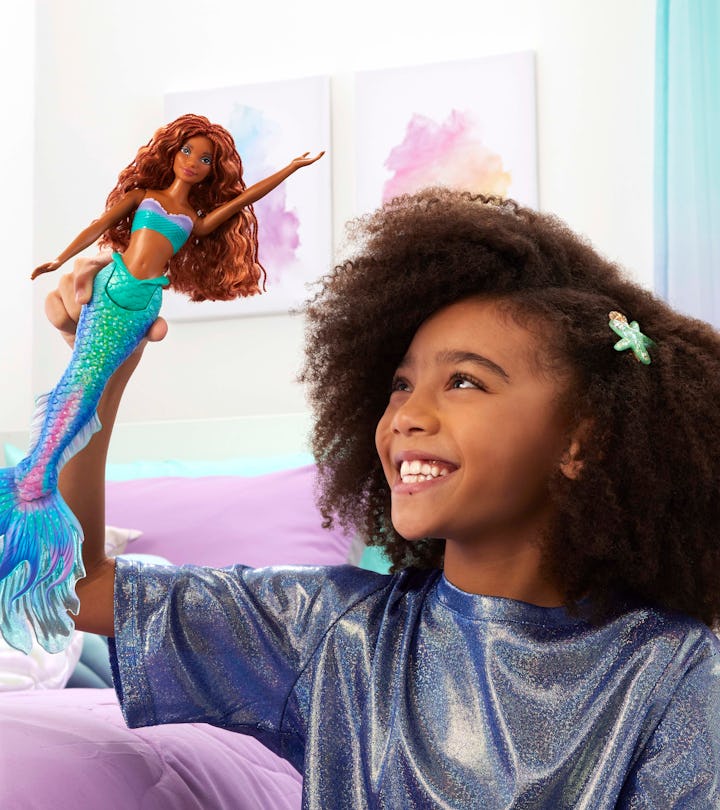 Mattel
The New Mermaid Ariel Doll Is So Lovely
She's available for pre-order now.
The Little Mermaid has been a Disney classic for literal decades, so Little Mermaid isn't exactly a stranger on the toy aisle, especially in the doll section. But Halle Bailey's portrayal of Ariel in the upcoming release of the live action Disney's The Little Mermaid now has her own doll, and it's going to be a gorgeous play companion for little viewers of the movie.
Inspired by Bailey's Ariel, the new Mermaid Ariel doll will have a deluxe aqua and purple color palette, an incredibly detailed and decorated fin, and of course long red hair with braids (featured in Bailey's portrayal). The doll will be posable, with her arms able to move up, down, and out, and her fin can be moved forward so she can sit (and sun herself on the beach, naturally).
The live-action retelling of The Little Mermaid will hit theaters May 26, 2023 and stars Halle Bailey, Daveed Diggs, Jacob Tremblay, Awkwafina, Jonah Hauer-King, Art Malik, Noma Dumezweni, Javier Bardem, and Melissa McCarthy. Fans have been eagerly awaiting the release after discovering Bailey would play the starring role, and a viral trend showing young Black children watching the trailer — and discovering that Ariel would look like them — has made the movie's release even more exciting.
This Mermaid Ariel doll from Mattel is just one of many products that will be inspired by the movie, and while we already know that Bailey's playing Ariel has broken some glass ceilings, it's especially lovely to already see her in doll form, knowing how important this is for children to see. The Mermaid Ariel doll from Mattel is available for pre-order now at $14.99 and will be in major retailers nationwide this spring.