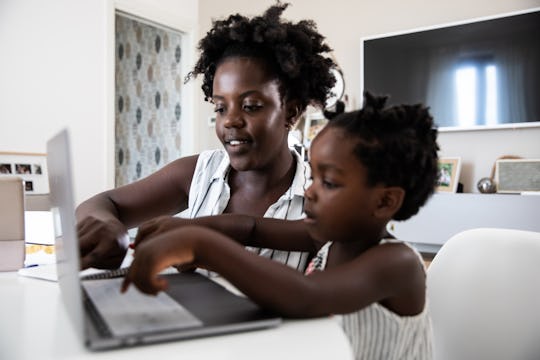 LeoPatrizi/E+/Getty Images
These 17 Affordable Essentials Will Help You Set Up The Perfect Home Classroom
If you've decided not to send your child to school in person this fall, you're going to need to create a classroom environment at home. That means your back-to-school shopping list is going to be a little longer than usual, but it doesn't mean tk. There are plenty of products out there to help you set up a home classroom for less than $100.
"There's no reason to run out and spend hundreds of dollars on various homeschool supplies when there is so much available for free online these days," Laura Kronen, a homeschooling expert and author of Homeschool Happily: Yes, You Can! tells Romper over the phone. "However, there are a few products that will make your life much easier and help your virtual learning environment to run a lot smoother."
And don't forget that in addition to getting supplies for your kid, you might need some tools for teachers as well (especially if you're planning to homeschool, as opposed to signing up your child for remote learning).
From agendas and organizers to calculators and calendars, think of this as a revised school supply list with all the basics you and your kid need for an academically excellent school year.
We only include products that have been independently selected by Romper's editorial team. However, we may receive a portion of sales if you purchase a product through a link in this article.