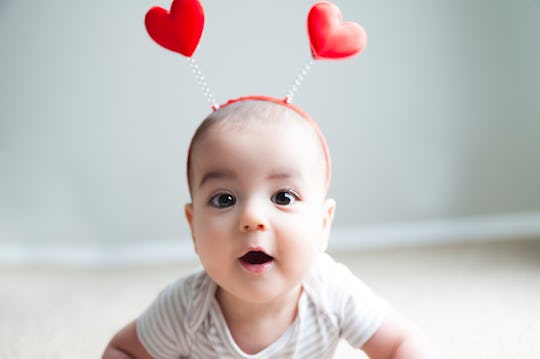 Jill Lehmann Photography/Moment/Getty Images
This Is What New Moms Really Want This Valentine's Day
It goes way beyond chocolates (but those are good, too).
February 14 is a day for you to show and spread some love, and if there is anyone in your life who could use a little extra TLC, it's the mama with a new baby. Whether she's your spouse, friend, sister, or the sleep-deprived neighbor you see taking her baby out for a stroller walk every morning, there is no shortage of great Valentine's Day gifts for new moms that will make her feel seen and loved. In all honesty, the mere fact that you thought to do something nice for her will be a gift in and of itself, but a box of her favorite chocolates will also be very much appreciated.
It's fairly well known that once the baby comes along, attention is abruptly shifted away from mom even though she is trying to physically recover and simultaneously keep the little one fed and happy. Even if she's six or nine months in, she's probably still exhausted and feeling a little bit like a servant to her baby. All this is to say, she could probably really really use a reminder that she's loved this Valentine's Day.
As for what she'd actually like to get as a gift (besides a full night of sleep), it doesn't need to be anything flashy, just something thoughtful. Something like an adult coloring book to help her unwind, a box of cupcakes that she doesn't have to share, or some kind of physical reminder that she's a total rockstar are all small things that will make a big difference in her day. If you're still feeling stuck, here are some ideas to help you get her a gift she will love.
We only include products that have been independently selected by Romper's editorial team. However, we may receive a portion of sales if you purchase a product through a link in this article.