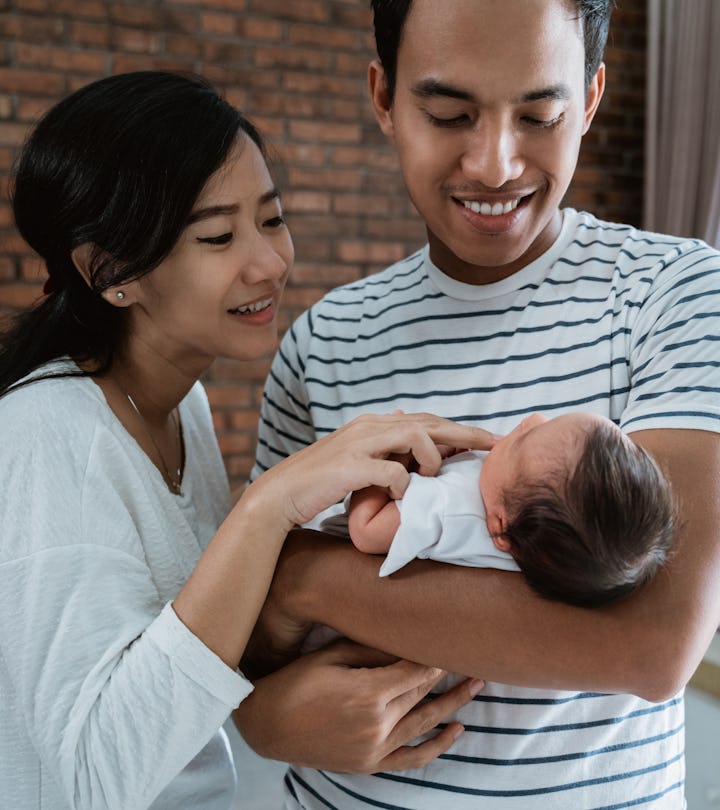 Shutterstock
17 Gifts For New Parents They'll Actually Use & Adore
Make them feel loved, supported, relaxed, and more.
We may receive a portion of sales if you purchase a product through a link in this article.
When your best friend, family member, or work bestie has a baby, you obviously shop their baby registry, drop off a box of diapers, and shower them in adorable baby clothes. But sometimes the best gifts for new parents are, well, things you buy for the parents themselves (they're going through something pretty big here). Choosing the right thing can be challenging if you've never had a baby or just aren't sure what they'll want, but chances are, they'll really appreciate that you're thinking of them.
In fact, many of the "gifts" new parents would appreciate the most don't cost a thing, so don't feel bad if you don't have the budget to buy anything additional. Bringing over a hot meal for the new family, running an errand they need handled, dropping off supplies, or showing up to clean house all make life on new parents so much easier.
If you're wanting to spoil the new parents you love with something tangible, there are lots of gifts for new parents you can give them that will make them feel loved and seen. All you have to do is decide whether you want to gift something practical, sentimental, or edible. And then add to cart, of course.
Whatever you choose to gift the new parents you love, they're sure to appreciate you every time they use the grocery subscription, sip their still-hot coffee, or cozy up in their new favorite throw blanket.
This article was originally published on