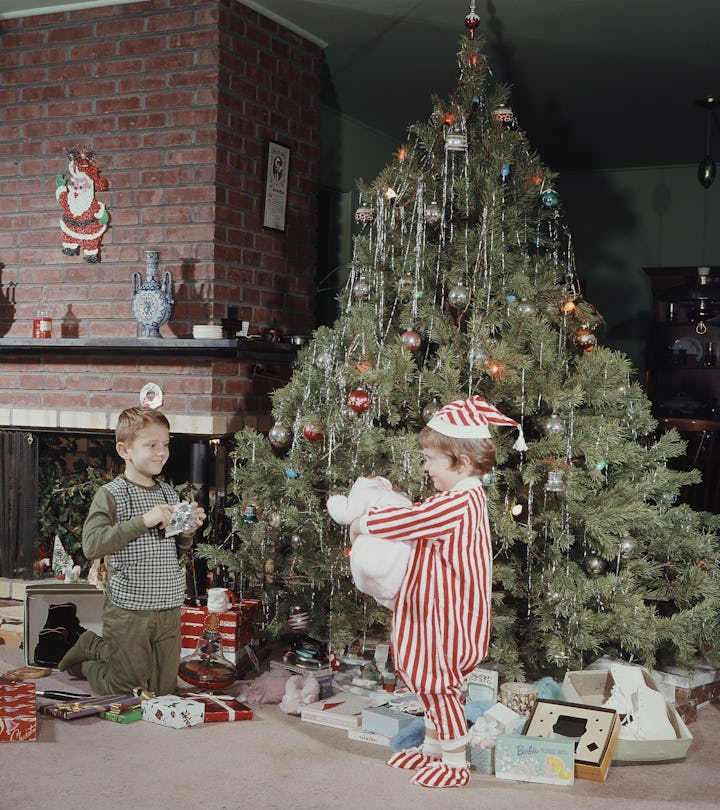 Harold M. Lambert/Archive Photos/Getty Images
Get All Nostalgic With These Vintage Christmas Photos
They'll warm your heart faster than a giant mug of hot cocoa.
I can literally think of nothing better than cozying up with my family to dig into a bunch of old photo albums. And when I say old, I mean the most nostalgic snaps of my grandparents and parents as children. Looking at this list of vintage Christmas photos tugs at my heartstrings in an extremely similar fashion, and I just can't get enough.
Can you just picture for a moment a snowy December evening, a blazing fireplace with stockings hung by the chimney (with care, of course), the smell of wassail warming on the stovetop, and the sounds of your loved ones outright cackling over the photo of your Great Uncle Eddie the year his mom knit him a holiday sweater that was three sizes too small? It just sounds incredibly picturesque — like a moment that I want to re-create every single year.
Even if you can't gather with friends and family this season, living vicariously through the precious moments that these vintage Christmas photos offer up can help give you all the holiday feels. Grab a steaming mug of something delicious, don your most festive fuzzy socks, and bask in the glow of these classic Christmas scenes straight from an old-fashioned, tree-lit living room to your smartphone.